We bring you the first recipe from our blog adapted to iKORE professional ovens. A tasty and healthy spinach and blue cheese quiche divided into two parts: the shortcrust pastry and the filling.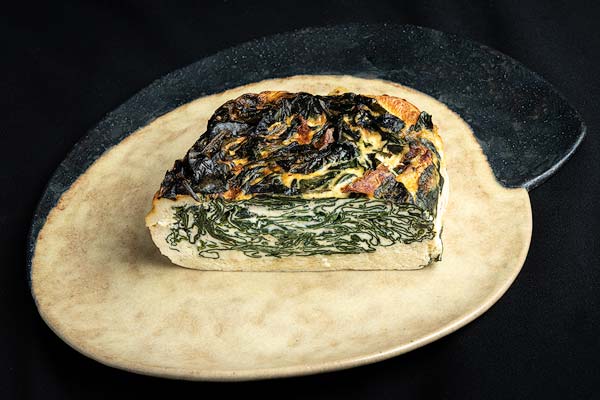 What do we need for 6 people?
200 gr flour
10 gr salt
150 gr butter
5 eggs
500 gr onion
20 gr sugar
100 ml red wine
250 gr spinach
2 gr nutmeg
200 ml cream
200 gr blue cheese
20 ml EVOO
For the shortcrust pastry:
Sift the flour into a deep bowl, adding a pinch of salt. Cut the butter 100gr (it needs to be very cold) into small pieces and add. Rub the butter into the flour until the mixture looks like fine breadcrumbs, add a couple of tablespoons of ice cold water and the lightly beaten egg. Work the mixture until it comes together into a ball. On a floured surface, roll the pastry out into a circle about 3 mm thick. Drape the pastry over the rolling pin so that you can easily lift it, and use it to line the tin, pressing down the edges. Neatly trim the edges. Allow to rest in the fridge for half an hour.
In the meantime cut out a circle of baking paper 3 cm wider than the tin you're going to use to bake the pastry. Scrunch the paper into a ball to soften, and then open it out again. Cover the pastry in the tin with the baking paper so that it overhangs the sides. Fill with ceramic baking beans or dried pulses to stop bubbles form forming as the pastry cooks, pressing down gently. Place the tin on a granite baking tray, and manually select:
Convection – 180º
Humidity – 0%
Fan – 6
10 – 15 minutes
Remove the beans and the baking paper. Put the pastry case back in the oven for another 5 to 10 minutes, then remove and allow to cool.
For the filling:
Melt the butter (50gr) in the oil in a large pan, and fry the onion until transparent. Pour in the wine, and allow to cook until the liquid has evaporated and the onion is soft. Season to taste with salt and pepper. Add the spinach and sauté over a high heat, stirring constantly until the spinach is completely dry. Set aside. Mix the beaten egg (4) with the grated cheese and cream, and season with nutmeg. Add the vegetables and mix well. Pour everything into the pastry case in the tin.
Place the tin on a granite baking tray, and manually select:
Convection – 160º
Humidity – 0%
Fan – 3
55 minutes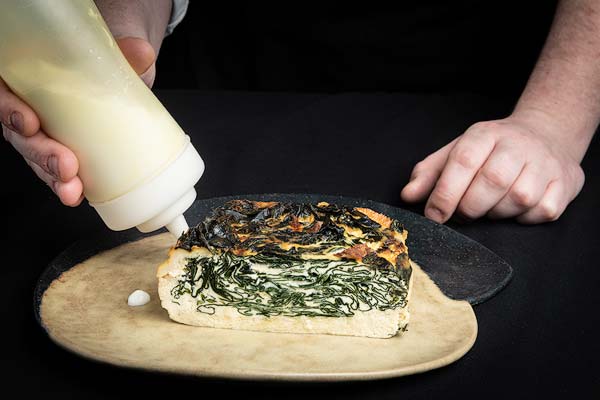 Your guests will surely come back for more with this recipe!