Today we bring you the recipe for a homemade dessert that you are sure to have eaten at some point, whether at a celebration or to end a menu, the Swiss roll is always a good choice as a dessert for a grand meal.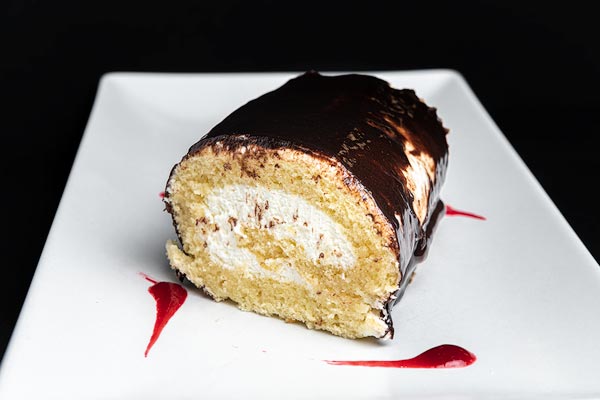 Characterised by its cylindrical-shaped sponge cake, the filling of the Swiss roll can be jam, cream or custard, among others, although every chef has their own star recipe and their own way of preparing this delicacy. However, if you want to learn how to make a homemade Swiss roll in your iKORE professional oven, here goes!
First things first, what do we need to make a Swiss roll for 6 people?
4 eggs
120 g flour
200 g sugar
200 g cream
Follow these steps to make a Swiss roll sponge:
Whisk the eggs with the sugar until the mixture has tripled in size.
Add the previously sifted plain flour. Fold in very gently – this must be done by hand – trying to keep as much of the air in as possible.
Add the flour little by little, turning the bowl each time.
Spread the batter over a sheet of greaseproof paper on a smooth baking tray, and manually select:

Convection 200ºC
Humidity 0%
Fan 4
8 minutes

When the sponge is ready, allow to cool and cover with syrup.
Fill it with cream, custard, truffle, etc.
Then roll it up into a spiral shape.
Trim the ends, and decorate.
Once cooled, it's time to serve it to your guests, so they can enjoy this delicious recipe for a spongy Swiss roll.
Three and a half theories on the origins of the "brazo de gitano"
This dessert that is filled with flavour and delights with its texture, so typical in Spanish kitchens, on the dessert menus of restaurants and in patisseries in every city, has three possible theories about the curious name by which it is referred to.
The most widespread version tells that a monk from El Bierzo (León, Spain), who travelled the world during the Middle Ages, discovered this dessert in an Egyptian monastery and brought it back, calling it "Brazo egipciano", a name that over time has evolved into the current "Brazo de gitano", translated as "gypsy's arm" in English.
Another theory, confirmed by the Barcelona Confectioners' Guild, states that the name derives directly from the "caldereros", workers who worked on iron or copper utensils, such as pots, cauldrons, saucepans and other utensils, and that most of them were of gypsy ethnicity. From the beginning of the 19th century and the first half of the 20th century, they were known for going around the patisseries of Barcelona offering their services, for which they were rewarded with leftover cuts of sponge cake. To make them easier to carry, they were rolled up and carried under the arm, which is why they came to be known as "brazo de gitano".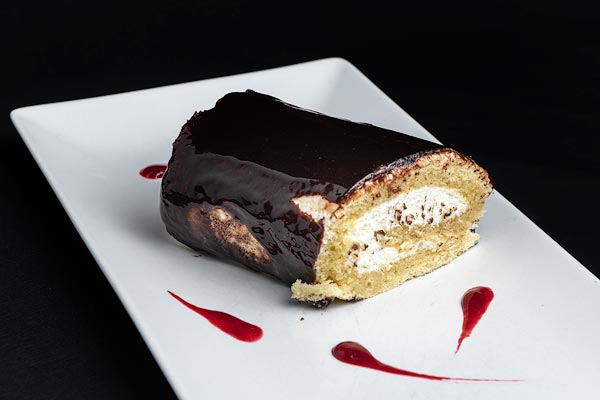 Finally, another theory says that this name may come from the fact that the sponge cake, once finished and decorated, resembles in shape and colour the arm of an ethnic gypsy, and that the decoration accompanying it alludes to the jewellery they used to wear. Another similar theory is that its name derives from the sleeves of the blouses worn by ethnic gypsy women, as when prepared with candied fruit and decorative meringue, it was reminiscent of those characteristic blouses. For this reason, they are also known by many as "manga gitana" (gypsy sleeve).
The "brazo de gitano" around the world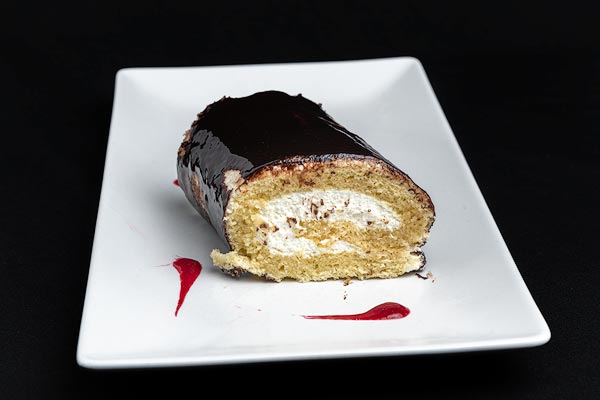 While in Spain, if you say that you have made a "brazo de gitano", everyone will understand what dessert it is, in the rest of the world this delicious sweet treat has different names.
In English it is known as a Swiss Roll, in France "Gâteau roulé" and in America we find "arrollado" or "pionono" in Argentina; "Brazo de reina" in Chile; "Niño envuelto" in Mexico; and "pão-de-ló" in Brazil. This confirms that the term "brazo de gitano" is only used in Spain, which to a certain extent proves the Barcelona confectioners right.
If desserts (like this brownie) are a winning menu item in your establishment, don't hesitate to include this recipe for a Swiss roll made in your iKORE professional oven into your recipe book.
Discover all the possibilities of our industrial ovens.