In industrial kitchens, there are some problems that tend to be the most repeated in company canteens, hospitals, hotels, bars, cafés or restaurants. 
In any case, it is best to be cautious and that is why you have to take into account the most common mistakes made by kitchen professionals, which we will tell you how to prevent.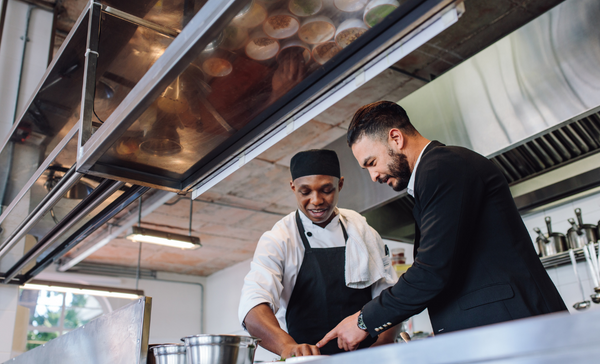 1.Poor installation of machines and electrical connections.
To avoid a poor installation of your industrial kitchen, you must trust in the official distributors of the brands. They know better than anyone how to perform the different electrical installations and will help you with their technical support. Sometimes, choosing a cheaper solution may end up costing you much more.
2.Lack of maintenance.
One of the most common problems in professional kitchens is a failure to maintain the different machines used. At Fagor Professional, we want to help you with this and, to help you manage maintenance, we have the My Fagor platform available to our customers. Through this platform, you can, among other things, connect remotely to your equipment, as well as view and request the spare parts you need.
Performing adequate maintenance will help to prevent accidents and prolong the useful life of the machines, which will help with the quality of the service, as, by working properly, customers will receive their orders in the best possible conditions.
3.Deep fryer temperature control
Occasionally, deep fryers have problems with temperature control. If a deep fryer gets too hot or doesn't maintain a stable temperature, then you have a serious problem maintaining the quality of the food you are going to serve. One way to double check the temperature of your deep fryer is to use an external thermometer that regularly measures the temperature of the oil. This way you will know whether the deep fryer is well calibrated.
4.Cooling problems
For the proper functioning of all commercial refrigeration machines, it is very important that the air filters and seals are not covered in too much dirt and grease, to prevent the filter from becoming blocked and air not being ventilated as it should. It is also convenient to clean both the condenser and evaporator every few months in order to prevent any failure.
5.Poor hygiene
A lack of hygiene in industrial kitchen appliances generally causes operating problems in the equipment. Poor hygiene can cause pitting in the different stainless steel parts, which can affect their correct start-up.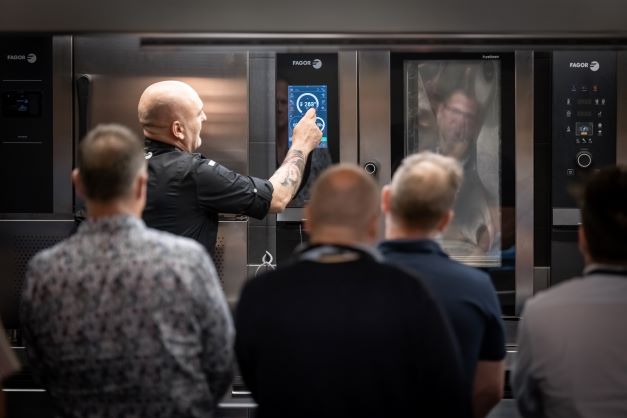 Apart from for health reasons, carrying out a deep and professional cleaning of the equipment is essential to ensure the durability of your professional kitchen. You should never skimp on this aspect of hospitality.
We hope these tips help any catering entrepreneur to ensure that their appliances last as long as possible without any problems during their useful life.