Commercial fryers
---
The Kore 900 commercial fryers, considered high-performance fryers, are appliances specifically for producing large quantities of food fried in oil at the right temperature with a fast start-up time.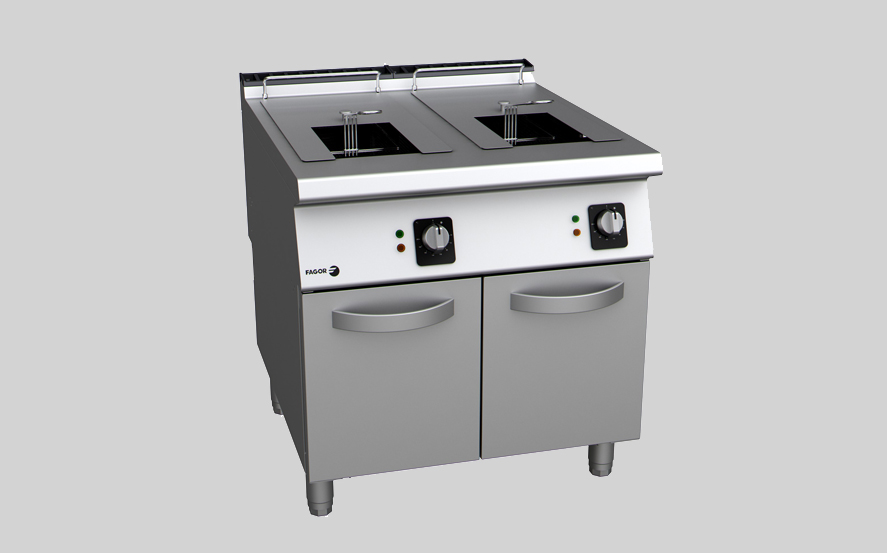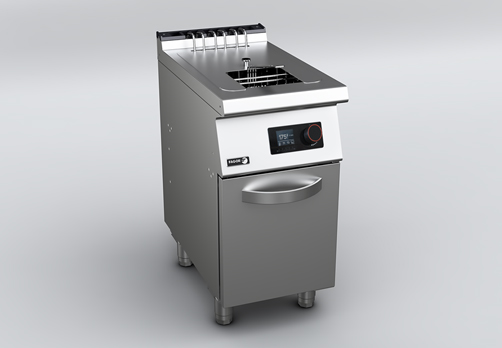 01
Electric fryer
To efficiently meet the needs of your professional kitchen, at Fagor Industrial, we have developed our first electric fryer equipped with digital controls to offer you an optimum solution and the highest quality results.
The new electric fryer with digital controls and 21 L capacity includes, among other functions, highly precise electronic control of the oil temperature, time control card per basket with an alarm and a "melting" programme. That is, everything you need as a professional to work comfortably and safely and maintain the level of excellence of your kitchen.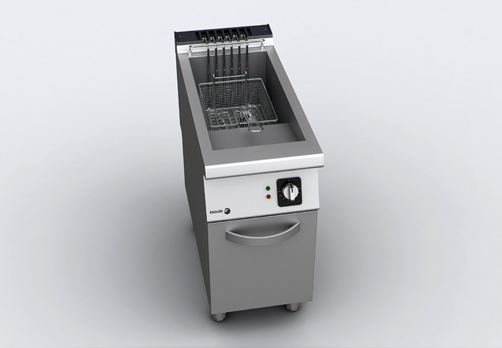 02
Power and performance
Within the classification of standard modular fryers, Fagor Industrial fryers are among the most powerful and highest performing on the markets.
They are machines which heat up very fast and have a high power:litre ratio (up to 1.00 kW/litre in gas models).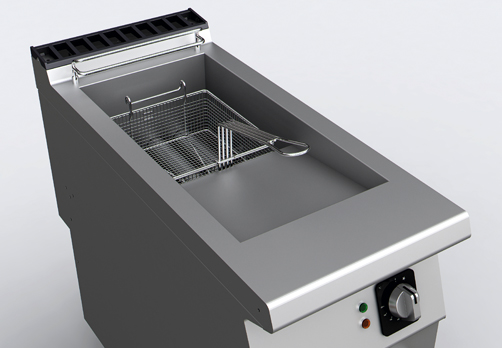 03
Cleaning
The construction of the vat, integrated into the 2 mm countertop, facilitates comprehensive and efficient cleaning.
The tilting resistances system in electric models, together with the clamping hook they are provided with, allows the set of resistances to be rotated by more than 90º to clean comfortably inside.
Contact us
Are you interested in this product? Contact us for more information about this or other products.