The vegan burger has made its way onto the menus of many restaurants and bars, so today we bring you a recipe for a chickpea, mushroom and almond burger to appeal to vegans, vegetarians and anyone who wants to enjoy some delicious veggie burgers.
The vegan and vegetarian diet is becoming more and more popular in our society, so as professionals in the hotel and catering industry, we must be prepared and have new recipes available to offer a varied menu adapted to all tastes and needs.
Nowadays we can find a multitude of recipes adapted to these diets, which is why today we are bringing you a delicious chickpea, mushroom and almond burger to prepare in the iKORE professional oven.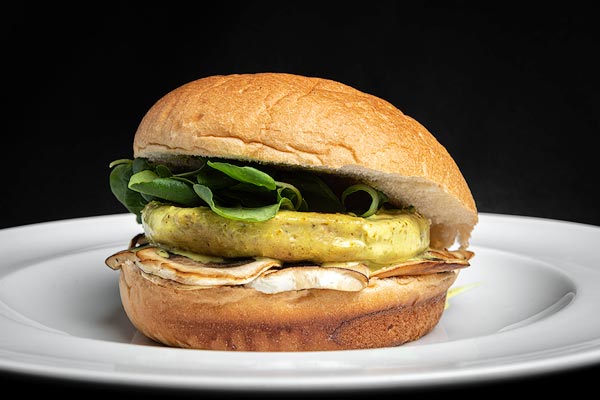 What ingredients do we need to make this chickpea, mushroom and almond burger recipe for 2 people?
125 g Chickpeas
50 g Onion
1 Garlic clove
100 g Closed cap mushrooms
35  Almonds
20 g Nutritional yeast
4 g Dried thyme
4 g Dried oregano
2 g Black pepper
5 g Salt
30 ml. EVOO
Follow these steps to make delicious vegan chickpea burgers:
Either cooked or uncooked chickpeas can be used (if using uncooked, soak for 12-24 hours), rinsed and dried.
Chop the spring onion and garlic separately. Wash, dry and cut up the mushrooms.
Fry the onion gently with a little oil and salt until transparent.
Add thyme and oregano, then the garlic and mushrooms, and sauté until the mushrooms are cooked through and the water they release has evaporated.
Place the cooked vegetables and chickpeas in a food processor with the nutritional yeast, ground almonds, salt and pepper.
Process until thoroughly blended.
If the mixture is too wet, add more ground almonds.
Cover, and leave in the fridge for 30 minutes.
lightly oil your hands, and divide into four.
Place on a granite baking tray and manually select:
Convection 180º
Humidity 0%
Fan 4
30 minutes
Whether you serve them between buns or with sides, your guests will surely enjoy these scrumptious vegan burgers made in your professional oven!
The vegetarian diet
Since we have brought you a recipe for a veggie burger today, let's clarify the main points of this diet, which is gradually growing in popularity.
Firstly, and generally, a vegetarian diet is one in which the person does not eat any type of animal-based food, although they do eat animal derivatives. In other words, they avoid consuming meat and fish. However, within the vegetarian diet we can find different variants based on which food is excluded or not, as well as excluding red and white meat in all of them:
Lacto-vegetarian diet. In this diet, meat and fish are excluded, as well as eggs and all derivatives of these products. Its name derives from the fact that dairy products are included.
Ovo-vegetarian diet. In this diet, unlike the previous one, in addition to excluding meat and fish, dairy products and their derivatives are excluded, but eggs are included.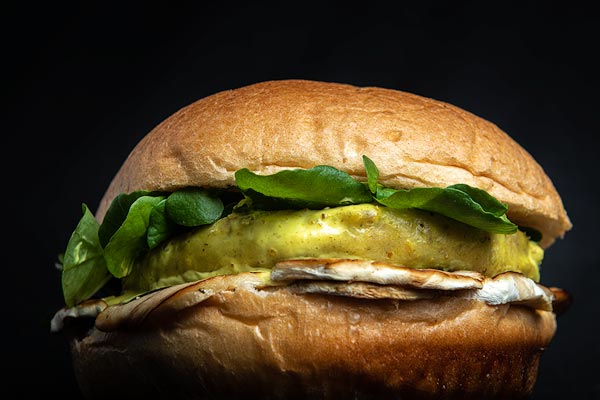 Lacto-ovo vegetarian diet. Meat and fish are excluded, but dairy products and eggs are included.
Pescetarian diet. Meat, dairy and eggs are excluded, but fish is included.
Vegan diet. Excludes all foods of animal origin, i.e., meat and fish, as well as dairy products, eggs, honey and gelatine.
All these diets are not a rule, that is, each person is free, as in all other diets, to include and exclude the foods they consider appropriate. This is referred to as a flexitarian diet, when a person decides to cut out meat, but finds a balance between the other foods of animal origin that they consume.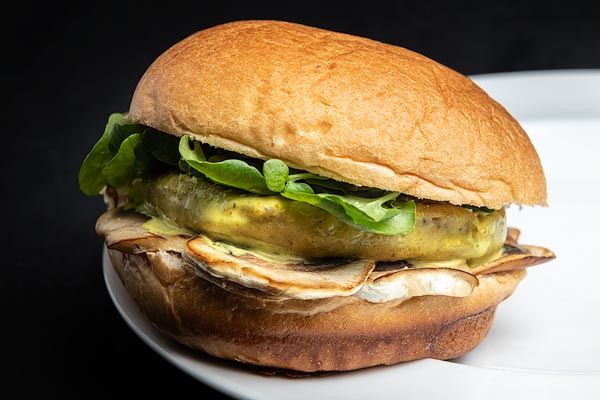 With all this, whether you opt to follow a vegetarian or omnivorous diet, you can always choose to enjoy delicious vegan burgers like the one in the recipe we have presented to you today.