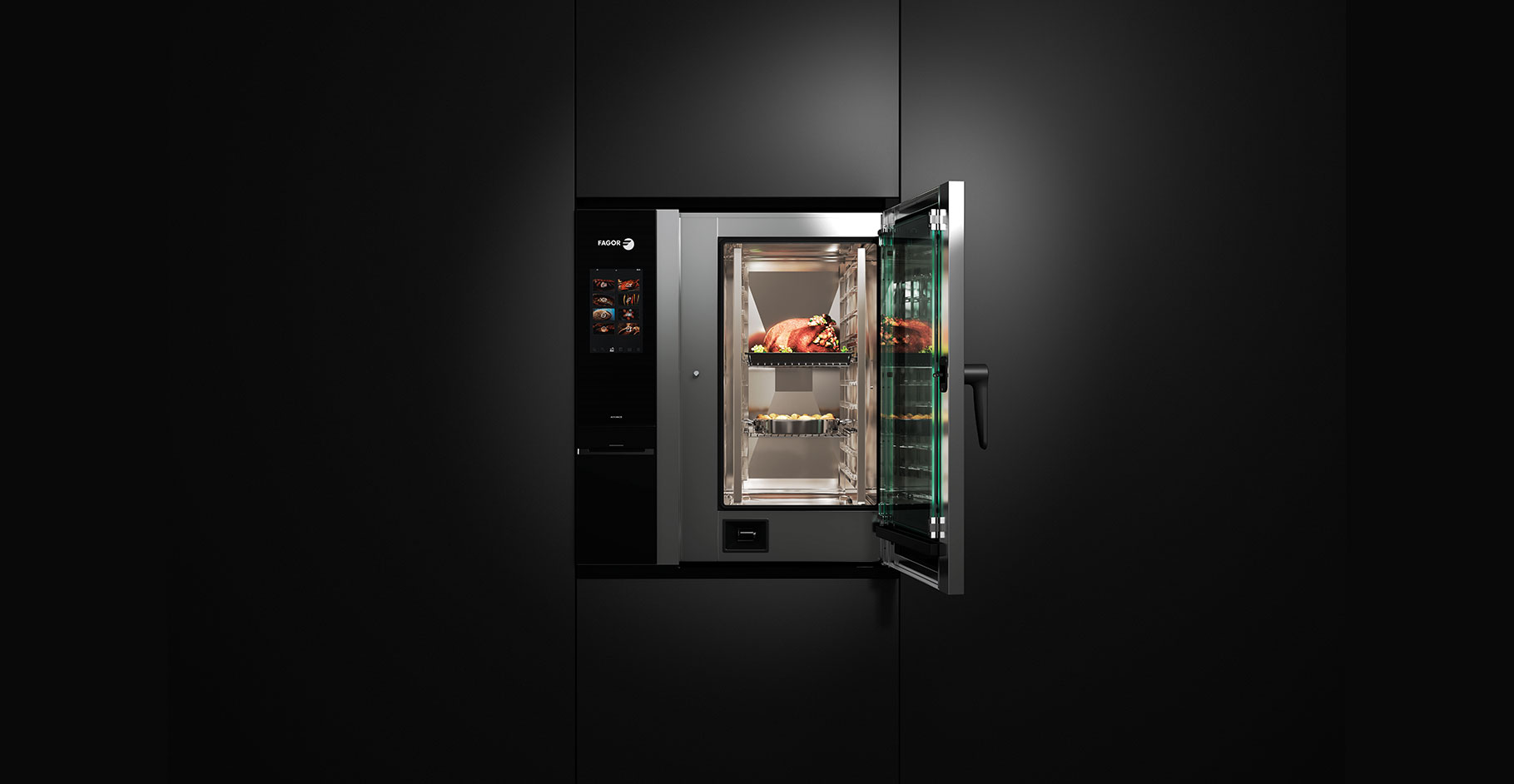 Ovens - Cook & Chill
THE PERFECT SOLUTION FOR EVERY CHEF
---
The iKORE generation has one of the largest ranges of ovens on the market in terms of size and features. 6 different sizes in 3 ranges of equipment and features.
The chef must simply choose the model which best suits their professional needs.
Fagor Professional combines the heating and chilling processes by bringing them together into a perfect Cook & Chill solution. Appliances which combine professional ovens and blast chillers to optimise the work, performance, effectiveness and productivity of a professional kitchen.
Fagor Professional has an extensive range of complements and accessories to meet even the most demanding needs of professionals and to enable them to take get the best out of their ovens.
Contact us
Are you interested in this product? Contact us for more information about this or other products.