Commercial gas boiling pans
---
The Kore 700 commercial gas boiling pans are collective cooking appliances that facilitate the preparation of large volumes of soups or stews by controlling the heating by means of an energy regulator.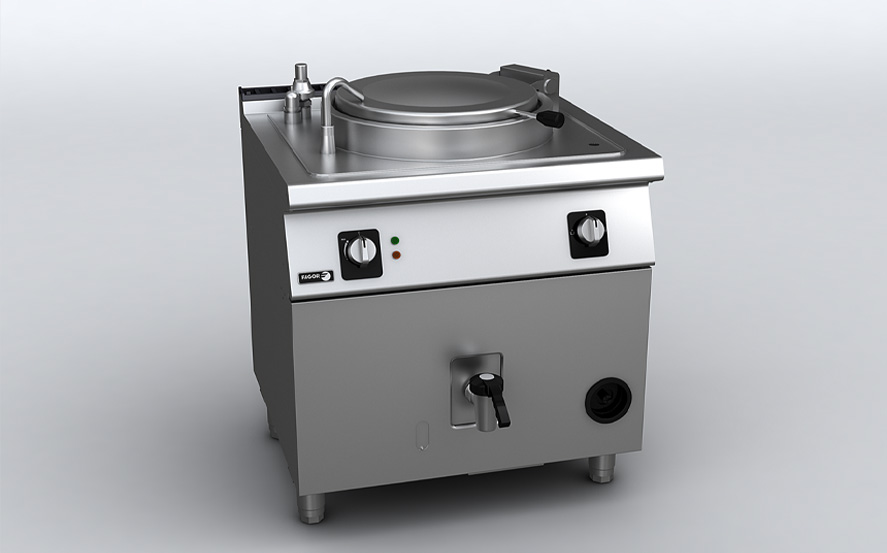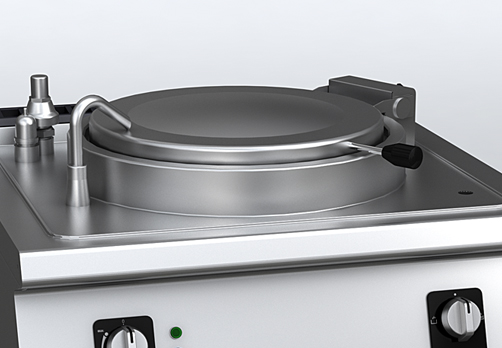 01
Powerful
The boiling pan offers optimum performance thanks to its high power of up to 17 kW.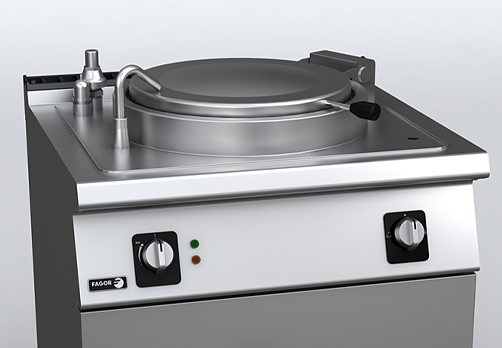 02
Safe
Safety systems for bain-marie boiling pans:
Safety thermostat that acts in case the pressure switch or level control failure
External safety elements:

Relief valve
Safety valve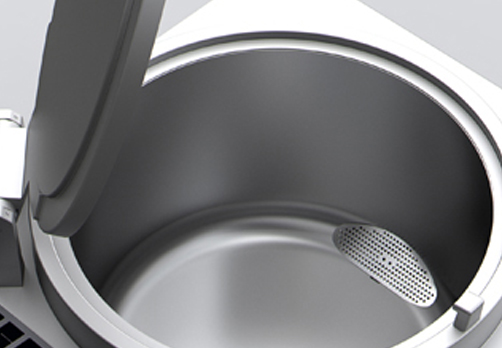 03
Clean
The KORE 700 range boiling pan enables quick, easy and perfect cleaning:
Thanks to its rounded deep-drawn well made of 2 mm thick AISI-316L stainless steel, integrated into the surface top through flawless robotic welding.
Thanks to its well drainage filter made of AISI-304 stainless steel, which is robust, reliable and easy to remove.
New accessories: perforated basket.
Contact us
Are you interested in this product? Contact us for more information about this or other products.