SMALL DETAILS, THE BIG DIFFERENCE
---
The small details are often the ones that really make a difference. That is why Fagor Professional refrigeration cabinets have a wide variety of options available, thus taking care of such small details.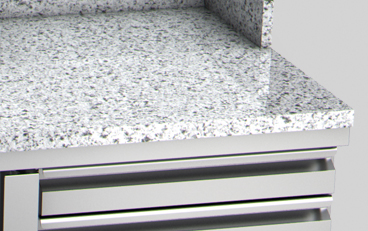 01
GRANITE WORKTOP
The refrigerated counter worktops are manufactured as standard in AISI-304. Thanks to the option of incorporating the 3 cm thick granite countertop , we offer the most suitable counter for every requirement.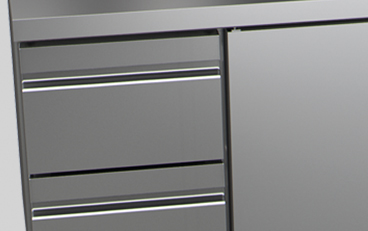 02
DRAWERS
The various drawer options offer countless customisation alternatives, enabling us to offer you the refrigerated counter you need.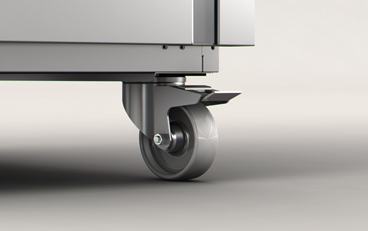 03
WHEELS
The legs of the counters can be replaced, if requested, with wheels to provide these refrigeration appliances with improved mobility and flexibility of use.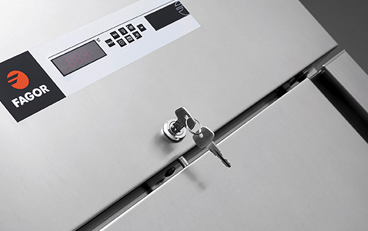 04
LOCK
The counters with glass doors include a lock on each door as standard. In the rest of the models, we offer the option of adding it to the equipment as a security feature.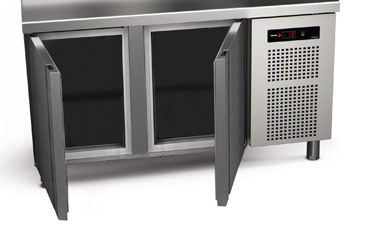 05
PANORAMIC DOOR OPENING
The refrigerated counters tables are manufactured as standard with the handle on the right side of the doors. However, there is the option to request panoramic door opening. This means that a door with a handle is placed on the right and another door with the handle is placed alongside it on the left. This way you get more space to put products inside.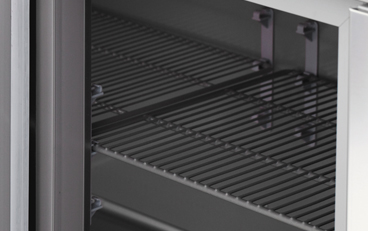 06
ACCESSORIES
Selecting the right accessories is a guarantee of smooth operation. The refrigeration accessories are among the most valuable assets when is comes to preserving food.
Bizimle iletişime geçin
Bu ürünle ilgileniyor musunuz? Bu ürün veya başka ürünler hakkında daha fazla bilgi almak için bizimle iletişime geçin