Commercial multipurpose cookers
---
The 600 Range commercial multi-function cookers are very versatile and can be used as roasting grill, frying pan, boiling pot and bain marie.
They are made of stainless steel, with an integrated tank of GN-1/1 dimensions.
These cookers have heating resistors under the bottom of the tank which are controlled by a thermostat that regulates the temperature between 50 ° C and 250 ° C.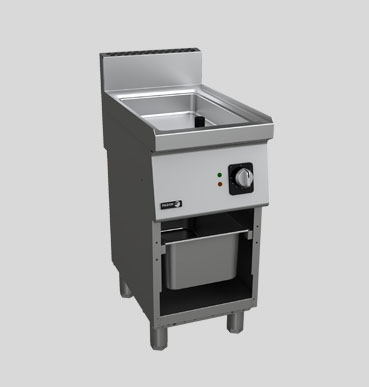 Contact us
Are you interested in this product? Contact us for more information about this or other products.