Tailor-made kitchen: Symphony
Return to Cooking
THE COMPOSITION OF A PERFECT SYMPHONY
The Symphony range of kitchens enables the kitchen professional to design a tailor-made commercial kitchen with complete freedom, arranging and adapting its various components to suit their style of working.
A wide range of quality, high-design components, shapes, sizes, complements and finishes which let you to customise the ideal tool to enjoy cooking and delight the most demanding of palates.
Customisation of elements
---
The Symphony line makes it possible to find the appropriate functional and aesthetic solution for work needs thanks to functional, made-to-measure cooking elements.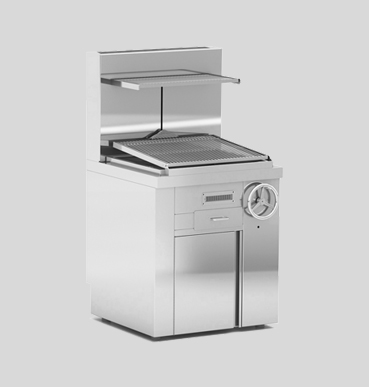 Basque Grill
Symphony
The one-of-a-kind Basque Grill, combines precision cooking with natural charcoal. Thanks to the use of various woods and coals, the product can be flavoured during cooking. The grill design allows a temperature concentration that enables more efficient cooking.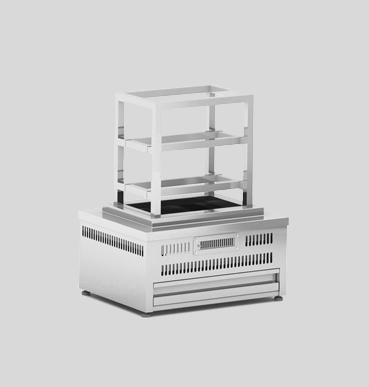 Robata
Symphony
Its positioning above the Symphony facilitates cooking at different temperatures with charcoal, thanks to its vertical structure.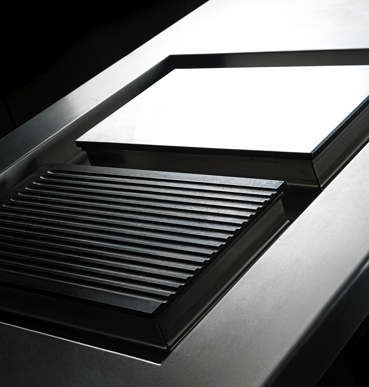 Fry-top griddle
Symphony
Griddle suitable for roasting. It offers excellent heat distribution, facilitating the preparation of meat and fish. Drip tray around edge with watersluice controlled by solenoid valve.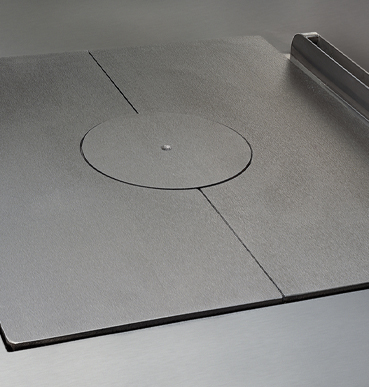 Coup de Feu Solid Top
Symphony
Large top with a powerful burner which provides a graduated heating surface.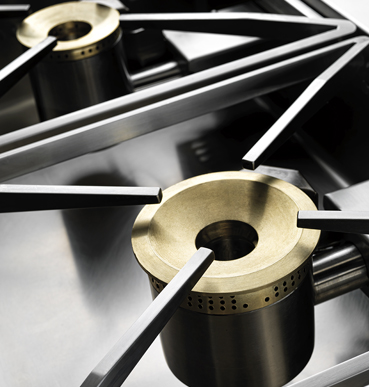 Gas burners
Symphony
Burner with stainless steel grates (available in lacquered finish), piezo element for ignition and drip tray system with water sluice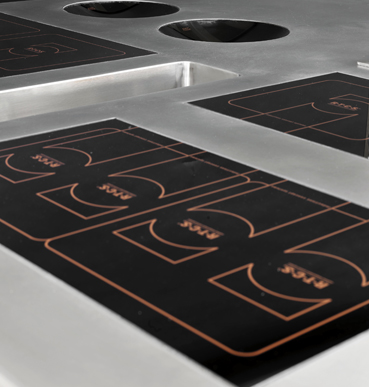 Induction elements
Symphony
Induction hobs in different sizes and power ratings can be included for each type of requirement, together with induction woks and griddles, with uniform heat dispersal and low energy consumption.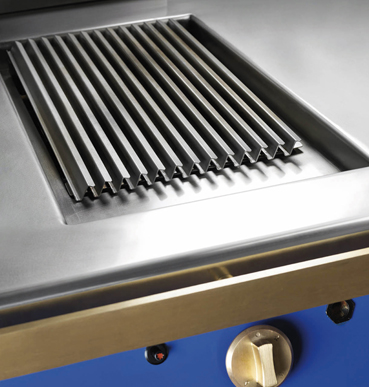 Charcoal grills
Symphony
Lava rocks heated using tubular burners in AISI-18/10 stainless steel. Support grate for rocks. Removable drip tray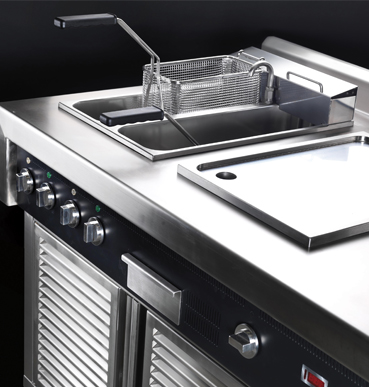 Electric fryer
Symphony
Controlled by thermostat to guarantee safety and longer oil duration, equipped with a support to help drain off the oil. Can be recessed into the surface with a flanged edge to prevent waste material from falling inside.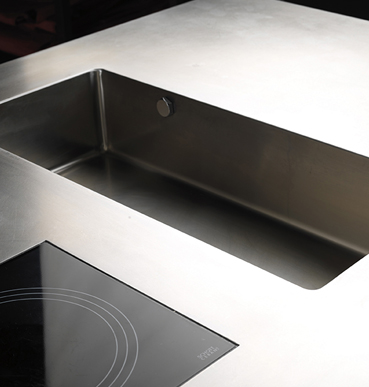 Sous-vide cooker
Symphony
Thanks to its precise electronic temperature control that keeps the whole unit at the same temperature, together with its circulating water system, it is an ideal element for sous-vide cooking of food sealed in airtight bags, capable of cooking at low temperatures (of between 56 and 95ºC).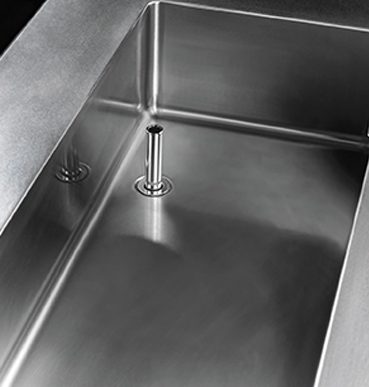 Bain marie
Symphony
Recipient with automatic water filling feature. Allows GN pans to be used for preserving sauces and garnishes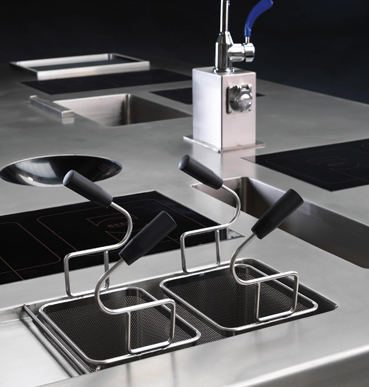 Pasta cooker
Symphony
Thermostatic control with automatic water filling feature, made completely of stainless steel with integrated baskets.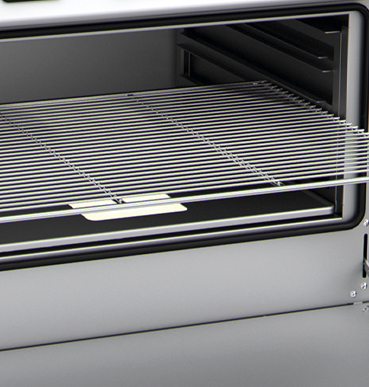 Panoramic oven
Symphony
Designed for XXL roasting and large paellas.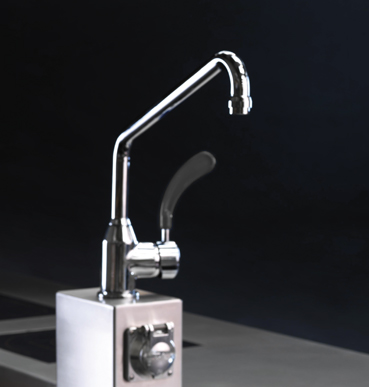 Tap
Symphony
It enables the water to be taken to exactly where the chef requires avoiding unnecessary movement and effort and facilitating workplace ergonomics.
Contact us
Are you interested in this product? Contact us for more information about this or other products.