Wall Flatwork Ironers Ø 200/Ø 325
---
The 200 and 325 range of wall flatwork ironers with rollers is perfect for small and medium-sized laundries that require optimum quality ironing with the lowest possible operation and maintenance costs.
Their ironing capacity (between 10 and 120 kg/hour, depending on the model) and variety of heating options (electric, gas and steam) enables them to be adapted to different needs.
Their new design makes it possible to work ergonomically and reduce flatwork ironing and drying times to a minimum. Moreover, their simplicity of operation ensures that maintenance costs are practically inexistent.
Furthermore, the fact that they are wall machines makes it possible to work exclusively using the front part of the machine, both when inserting and extracting garments. Therefore, the space required for their installation and operation is minimal.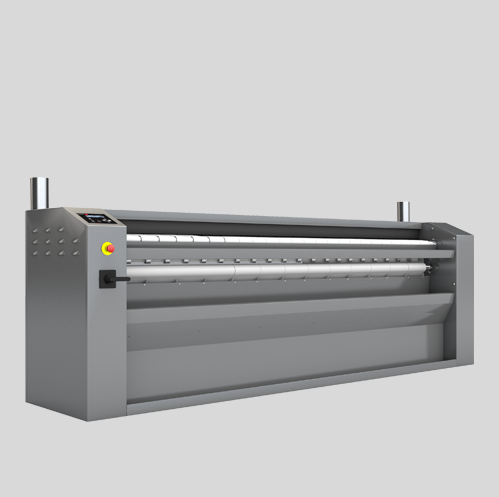 Contact us
Are you interested in this product? Contact us for more information about this or other products.