Modular kitchen: 900 and 700 Kore Generation
Return to Cooking
THE HEART OF THE PROFESSIONAL KITCHEN
The KORE generation has been designed to facilitate the daily work of a kitchen professional. A generation of robust commercial modular kitchen prepared to respond to intense work and perform at its best. Ergonomic, safe and easy to maintain, it meets the high level of safety, reliability and confidence required in a professional kitchen.The result is a range of kitchens which guarantee the durability of the equipment, with a clean and careful design.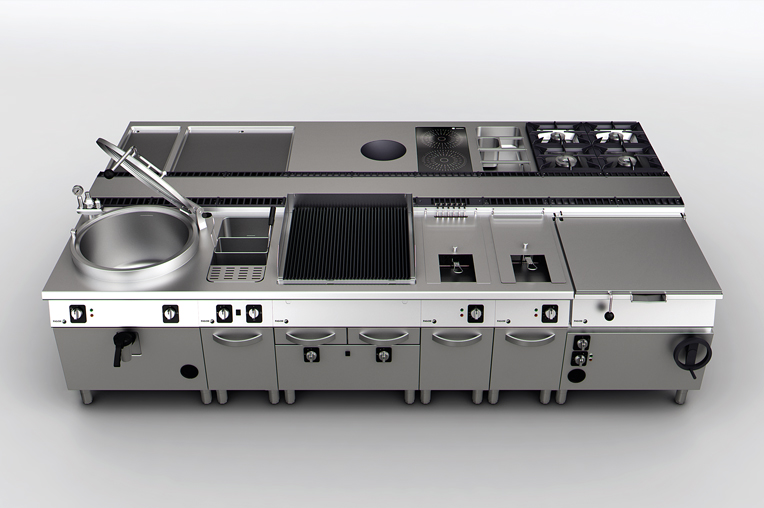 KORE 900 Modular kitchen
PERFORMANCE AND PRODUCTIVITY WITH MAXIMUM POWER
The KORE 900 range has been specially designed for large and medium sized restaurants and canteens which require ample workspaces, high powers and very high performance levels.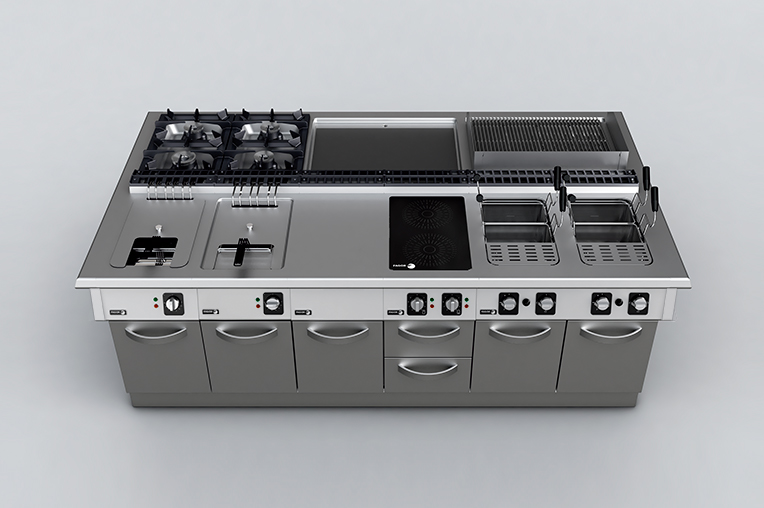 KORE 700 Modular kitchen
MAXIMUM PERFORMANCE IN REDUCED SPACES
The KORE 700 range has been specially designed for small and medium restaurants and canteens which require the same features as a large kitchen, that is, durability, reliability and high power.
Contact us
Are you interested in this product? Contact us for more information about this or other products.