Hood-type dishwashers
Return to Dishwashing
RELIABILITY AND COMFORT COUPLED WITH GREAT COST-EFFECTIVENESS
Commercial hood-type dishwashers, also known as dome dishwashers, are ideal for heavy use in restaurants and catering businesses. Hood-type dishwashers allow linear washing of the dishes at a comfortable working height, with the support of the prewash table and basket exit. Therefore, a perfectly coordinated washing process is achieved. The hood is lifted and a new basket is inserted, the hood is lowered while the machine does its job. The clean utensils can be collected once the hood is lifted to extract them and the next basket can be loaded.
The Hood-type dishwashers are based on the EVO Generation concept of creating a single base body that contains benefits across its three ranges and by selecting the appropriate technology to meet the needs of each segment. Thus, we offer a wide range of solutions to meet the requirements of different users.
EVO GENERATION CONCEPT+ PROVIDES FEATURES THAT MEET THE REQUIREMENTS OF RESTAURANTS AND CATERING BUSINESSES:
---
01
440 mm hood opening which enables the insertion of large containers.
02
Counterbalanced grip which is easy to handle
03
Double upper and lower wash and rinse system.
04
Embedded washing tub which facilitates significant water and energy savings.
05
Optional heat recovery system that collects and condenses the vapours produced during washing and rinsing, boosting energy efficiency
SOLUTIONS DOWN TO THE LAST DETAIL
TABLES FOR HOOD TYPE DISHWASHERS
Extensive range of entry, exit and prewash tables to provide solutions for every production requirement and space available.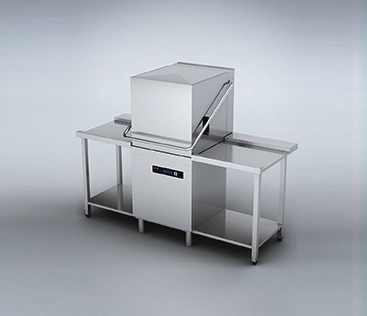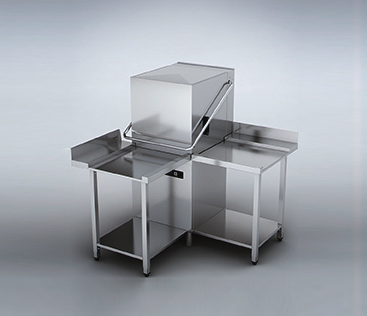 Contact us
Are you interested in this product? Contact us for more information about this or other products.