Drop-in
Return to Distribution

Make your designs come true.
Encastro is the new generation of drop-in elements that simplifies the design and construction of gastronomic areas. Encastro elements are the best solutions to turn your projects into efficient foodservice spaces with unique personality.
With Encastro your designs become suggestive, accessible, comfortable, and safe spaces for the guest and simple, agile and efficient services for the operator.
Make your designs come true with the widest range.
---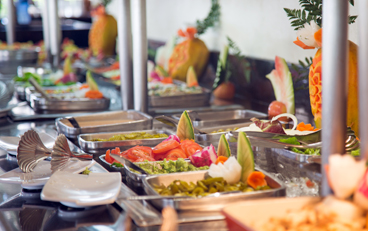 01
Tempting the appetite.
Encastro elements are the first visual impact that a guest receives at a restaurant. In addition to their functional and technical features, they play a key role as decorative objects.
Large glass surfaces that create a sense of transparency. LED lighting that enhances food presentation, creating a seductive experience that arouses the appetite of the most demanding guests.
Aesthetically consistent throughout whole the range to ensure the harmony of your projects.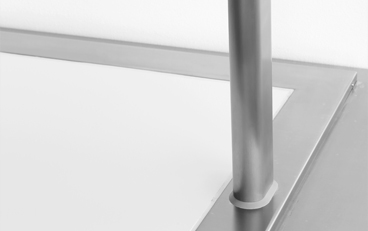 02
Achieving the perfect service.
Greater accessibility for maximum hygiene.
180º hinged doors to make product loading and replacement operations easier.
Interior rounded edges to avoid dirt build-up. Separation between support and foodshield for more comfortable and efficient cleaning.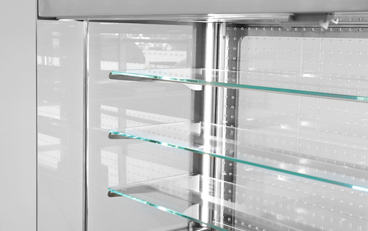 03
Accesible spaces
With their open and ergonomic design, Encastro elements guarantee easy and simple access to the products on display, resulting in faster and more agile dining services. Encastro elements are also tremendously compact and precise, ensuring optimum use of space in the dining room.
New compressors that reduce ambient noise, vibrations and heat in the dining room. Complete suppression of noise, vibration and heat possible by using Encastro remote group elements.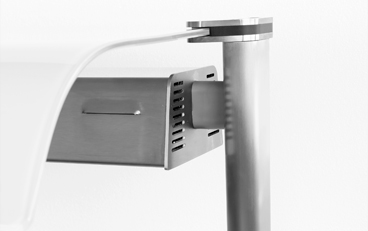 04
Installation and maintenance.
El panel de mando es extraíble y se puede colocar en cualquier posición. Los componentes electrónicos están en único punto, de fácil acceso. Las pantallas se fijan a la estructura de los elementos mediante pletinas roscadas.
Los soportes de pantallas cuentan con mordazas para la sujeción de los cristales en la parte superior. Las pantallas, sirven como elementos anti-alientos y/o anti vahos, para iluminar y/o dar calor a los platos.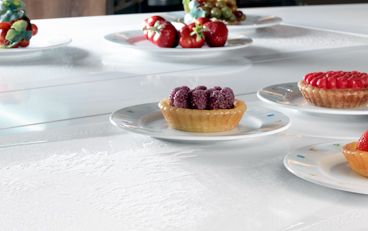 05
Best conservation.
The main technical function of Encastro elements is to keep the temperature of the food and beverages on display outside the limits of the danger zone, in which food-borne bacteria can grow. Encastro ventilated elements ensure greater freshness for foods on display.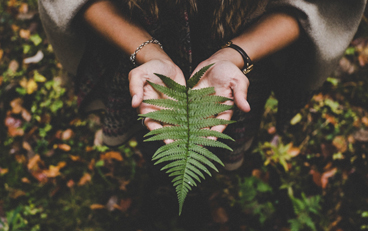 06
Acting efficiently and respectfully with the environment.
New, more efficient refrigeration components that allow energy savings of more than 20%.
Polyurethane insulation with ecological, CFC-free injection and high-density (40 kg/m³).
Bain-marie elements with automatic filling function and level detector to save water.
Refrigerant gas with low global warming potential. Compliance with European directives on waste Electrical and Electronic Equipment (WEEE).
Actively recycling to reduce environmental pollution.
Refrigerated elements
---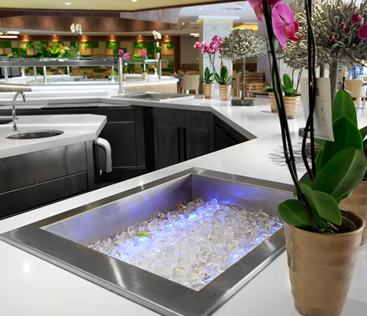 1
Refrigerated elements. Ventilated or by contact: static, 30-80-115-160 mm well depths, from 2 to 6 GN 1/1. Versions with remote group.
-Ranges of 720 or 610 mm wide.
-Elements from 2 to 6 GN 1/1 (except for CMC and CHMP).
-Wells with 30, 80 and 160 mm depth.
-Top plates with 1 or 2 levels.
-Elements with static or ventilated refrigeration.
-All static refrigerated elements include an evaporation system for defrost water as standard.
Hot elements
---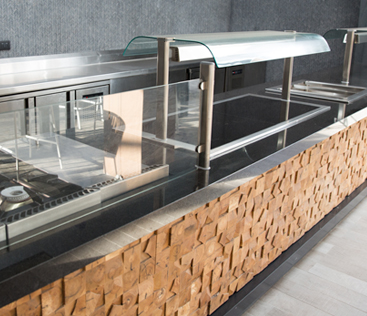 1
Hot elements. Glass ceramic plate, dry or water bain-marie, from 1 to 6 GN 1/1.
-Ranges of 720 or 610 mm wide.
-Elements from 2 to 6 GN 1/1 (except for OS1). Wet bain marie wells 1GN 1/1 included.
-Black or white glass ceramic plates, with frame or frameless.
-Dry or wet bain marie wells, with automatic or manual filling.
Showcooking elements
---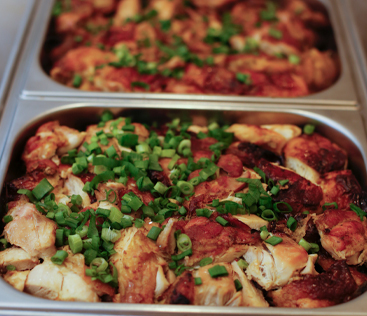 1
Specially designed to hold, display, prepare and serve food at showcooking stations:
-Ice cream teppayaki.
-Fresh product showcase well.
-Carving station.
-Wet or dry bain marie well for sauces.
-Showcooking glass ceramic plate.
-Paella display plate.
Undercounter elements
---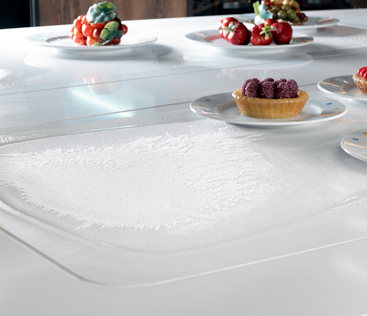 1
Refrigerated or hot elements, from 2 to 6 GN 1/1, specially designed to be mounted under a countertop, keeping the product at optimum temperatures during service time.
Foodshields
---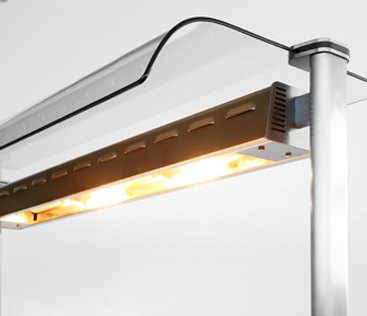 1
Multiple foodshields options, with straight or rounded glass and supports, with LED or halogen or ceramic, from 2 to 6 GN 1/1.
- Square or rounded foodshields.
- Elements from 2 to 6 GN 1/1 (except in some cases).
- Light and heat foodshields for cold and hot elements of the range.
- Neutral brackets for glass.
- Heat retaining foodshields.
Glasses
---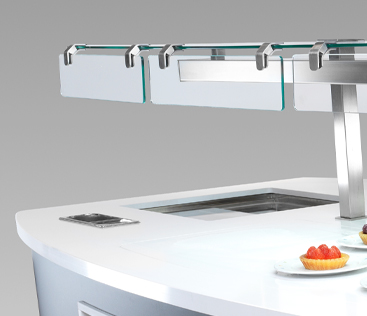 1
- Straight or curved glass.
- Elements from 2 to 6 GN 1/1.
- With central, front, closed or vertical protection for brackets.
Refrigerated displays
---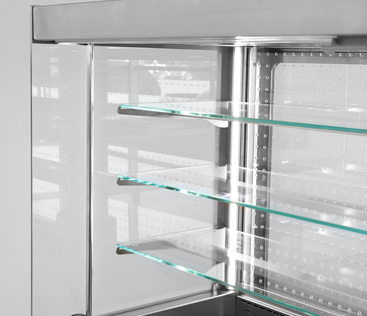 1
Refrigerated display cabinets, cubic or curved, ventilated or static, wall-mounted or with rear access, with 3 or 4 shelves or grills, from 2 to 6 GN 1/1.
_ Cubic or curved display cabinets.
_ Elements from 2 to 6 GN 1/1 (except in some cases).
_ Models with ventilated refrigeration and 3 or 4 levels.
_ Display models with doors or walls with different closures (open, closed, with curtains or blinds).
Hot displays
---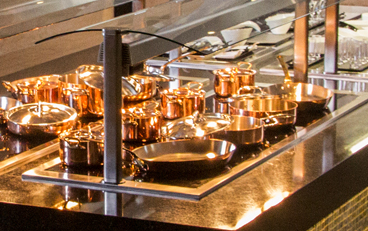 1
Hot displays, with black or white glass ceramic plates, curved or cubic, wall-mounted or with rear access, from 3 to 6 GN 1/1.
- 720 or 610 mm-wide displays and 3 to 6 GN 1/1.
- Black or white.
- Curved or cubic models.
- With sliding doors or wall-mounted.
Additional elements
---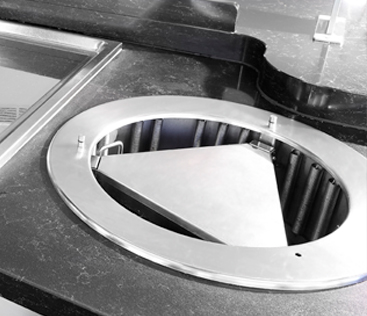 1
- GN 1/1, GN 2/1 cold and hot reserves with sliding doors.
- Two different models depending on height. Models for 1, 2 or 3 doors (D) and 2, 4 or 6 drawers (H).
- Neutral and heated plate and basket dispensers.
- Showcase displays from 2 to 4 GN 1/1, models with or without bottom or intermediate shelf. With light and/or heat. Open or front closed.
Accessories
---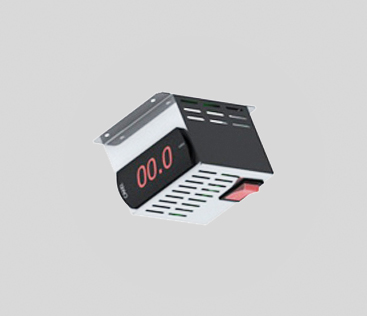 1
ICLP
Spoon wash well for ice cream frozen well.
2
FV-VIT
Stainless steel frame support for glass ceramic elements.
3
EI
Optional intermediate shelf for showcase displays.
4
ITDP / TUV
Germicidal or neutral cover for plate dispensers.
5
IPCIC | IPCTD | IPCTI | IPCTD-C | IPCTI-C
6
KUV
Germicidal lamp for wells and displays.
7
EV-KIT
Defrost water evaporation kit from 3 to 6 GN 1/1.
8
OF-PAN
Overflow pan for defrost water.
9
PAL-DROPIN
Tool to lift technical elements.
Contact us
Are you interested in this product? Contact us for more information about this or other products.