Commercial bain marie
---
The Kore 700 commercial bain maries are an important addition to the cooking blocks as they facilitate the temperature maintenance of sauces, garnishes and other types of cooked food which can be placed directly in casseroles or pots, or using GN receptacles.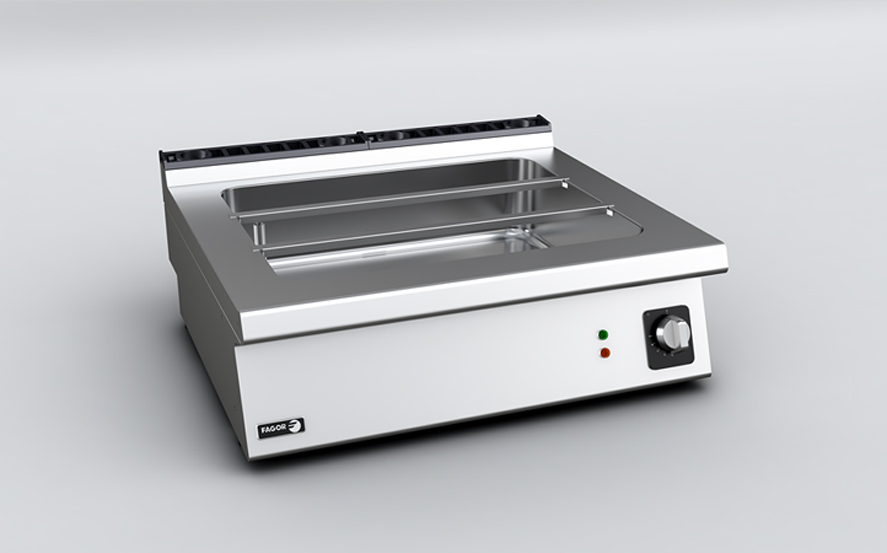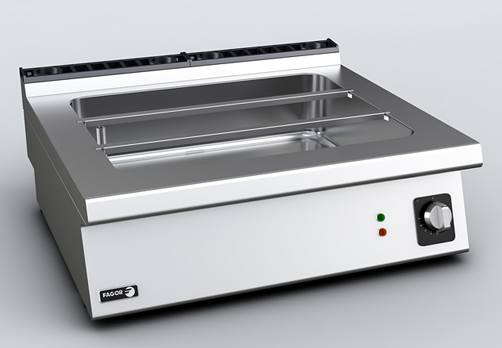 01
Power
Gas or electric heated machines with enough power to quickly reach the optimum heating point.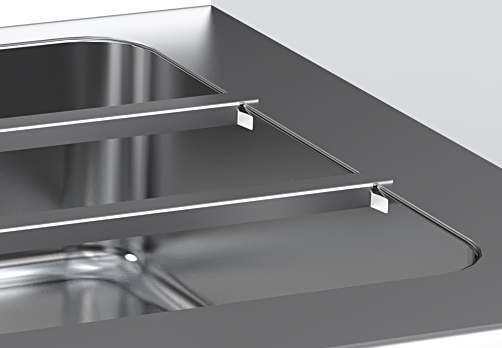 02
Comfort
2 crossbars are included to support the NG recipients, in order to make kitchen work easier.
Contact us
Are you interested in this product? Contact us for more information about this or other products.