Commercial electric solid tops
---
The Kore 700 commercial fry top electric cookers have 4 independent cooking zones, allowing different surface temperatures to work simultaneously. This is because they contain, under the steel plate, 4 high-strength resistors distributed so that they independently heat the four quadrants with a power control for each of them.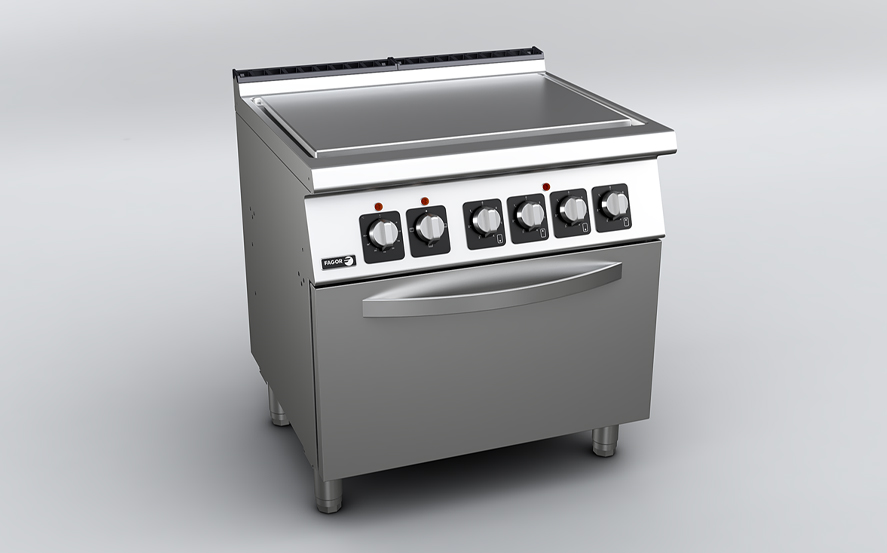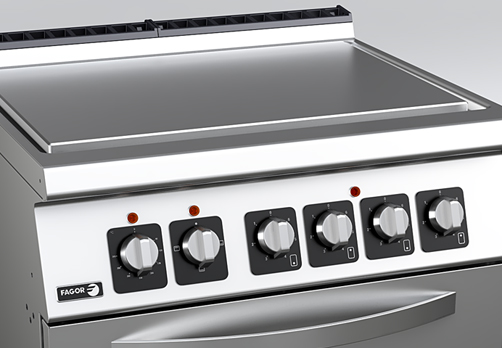 01
Flexibility
The electric "solid top" cooker makes it possible to work with different surface temperatures thanks to the controls that regulate heating of the four section of the plate.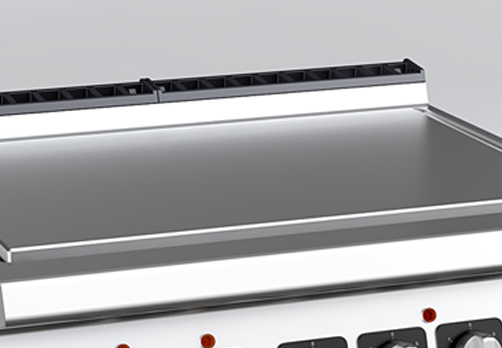 02
Ease of movement and cleaning
Since the cooking areas are on the same level, this makes it easier to move containers and prevent them from falling. The design of the deep-drawn surface top with rounded corners ensures quick and easy cleaning.
Contact us
Are you interested in this product? Contact us for more information about this or other products.