Commercial fry-tops
---
The Kore 700 commercial fry-tops are the ideal appliance for quickly and efficiently preparing food on the grilling plate.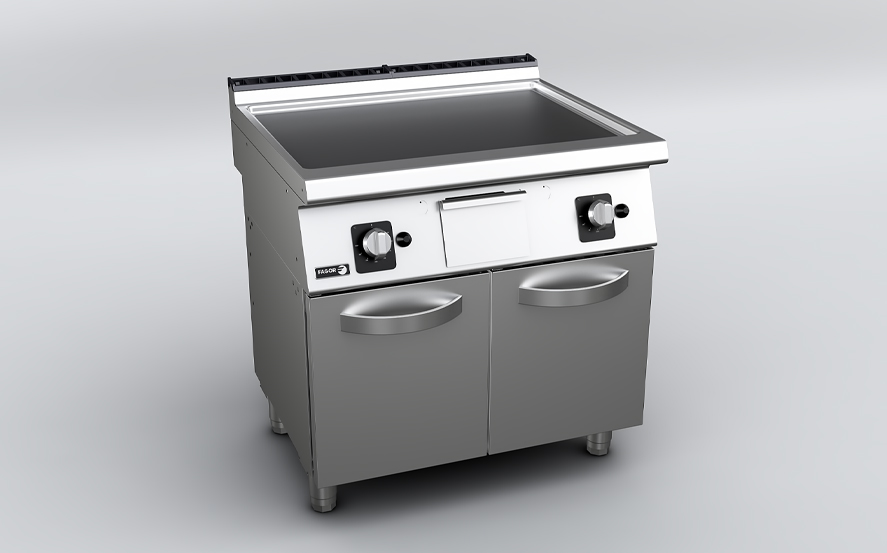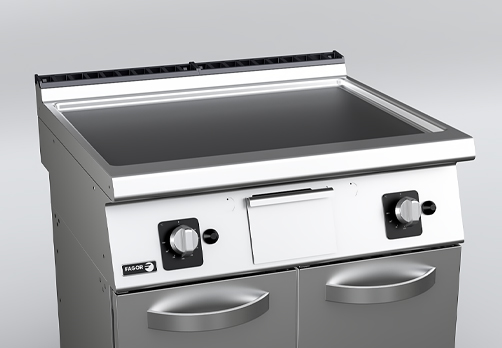 01
Grill welded to the surface top
Cast iron grill up to 15 mm thick. Using robotic soldering to fix the grill to the surface top ensures that it fulfils European norm EN-203-3 on materials that come into contact with foods, obtaining radii of curvature of at least 3.5 mm in all joints.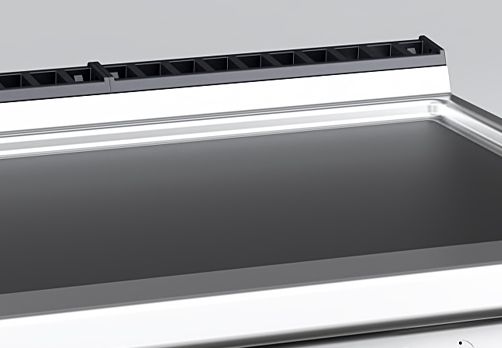 02
Tilted grill
The fry top is tilted towards the front to ensure that fat runs towards the opening of the fat collection tray.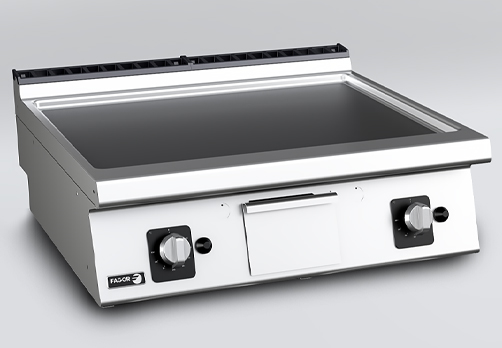 03
Quick reaction and response
Quick reaction after detecting food.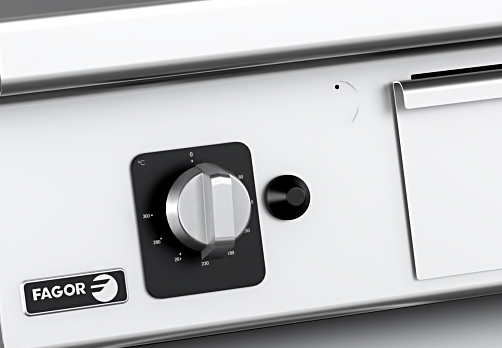 04
Power
Heating control depending on the version:
Via thermostatic valve (100 ÷ 300 ºC).
MAX/MIN valve.
High power of the heating elements and the gas burners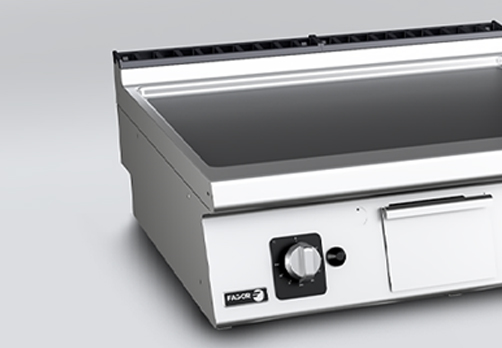 05
Temperature distribution
Very good and uniform distribution of temperature. The difference between the average of the 5 maximum and minimum temperatures, in terms of the average temperature, is below 8%.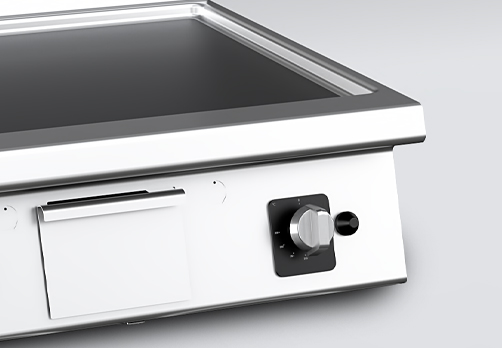 06
Compliance with temperature regulations
The temperatures measured at the front of the surface top (work area) are below those included in regulation EN 203-1.
Contact us
Are you interested in this product? Contact us for more information about this or other products.