Commercial gas cookers
---
The Kore 700 commercial gas cooker is specially designed to be one of the most powerful on the market, providing a high level of performance in limited spaces.
It is suitable for an extensive variety of receptacles such as pans, saucepans, pots, etc. Use of the optional griddle allows for grilling meat, fish, seafood and vegetables at any time.
Along with the features of a cooker, the gas or electric oven adds the possibility of cooking food in receptacles or in a broiler, depending on the type of food and the size of the pieces to be grilled.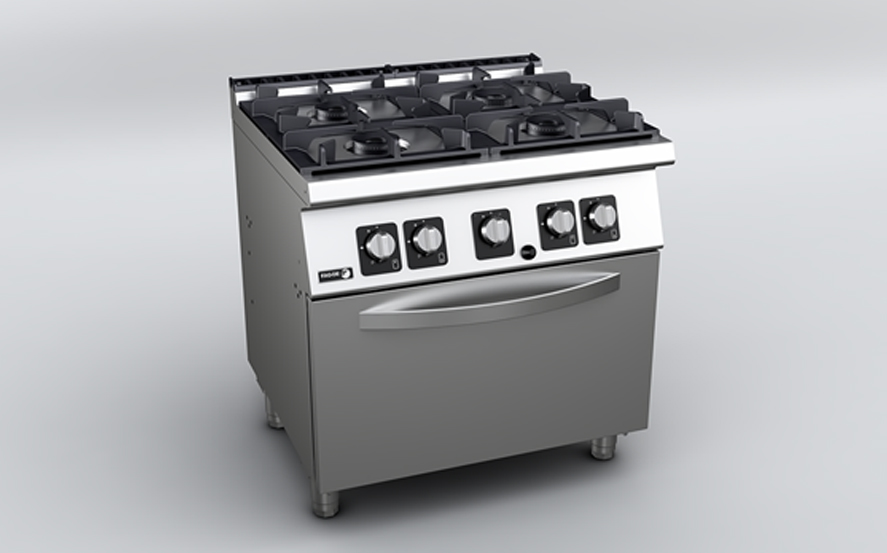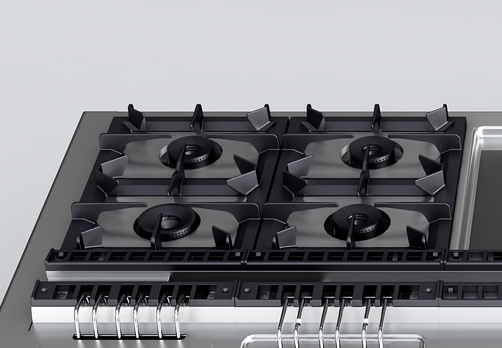 01
Maximum power with the greatest safety
The KORE 700 range offers the most powerful burners on the market. With a maximum of 8 kW per burner, it is possible to achieve the optimum power all chefs are looking for.
Moreover, the burners have been designed to guarantee the safety of the pilot light and thermocouple, protecting them from any knocks.
The burner diffusers and the grills of the cooker have been designed to prevent the burner flame from being directed towards the centre of the grates.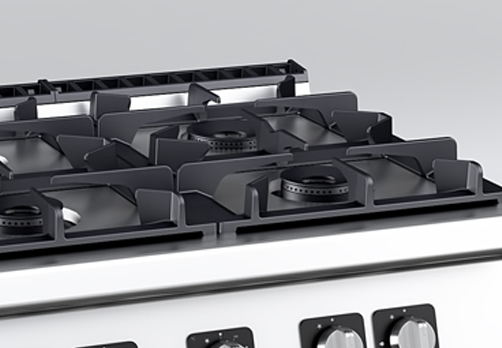 02
Convenience
Components such as the deep-drawn surface top or the stainless-steel oven make cleaning easy and convenient, ensuring greater hygiene.
Moreover, the flexible gas pipes make repairs and maintenance quick and easy, saving time and effort.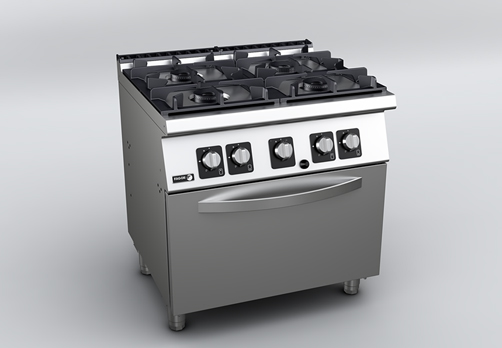 03
Attention to detail
The oven was meticulously designed in order to ensure optimum usability:
- Rails with an anti-tip system, therefore improving the stability of the grills.
- Cast iron oven floor which guarantees better performance and uniform heat distribution.
- Guaranteed perfect oven closure thanks to the deep-drawn frame and inner door.
Contact us
Are you interested in this product? Contact us for more information about this or other products.