Commercial gas solid tops
---
The Kore 700 commercial fry top gas cookers provide different zones of different temperatures on the same plate using a single high-power central burner. This feature allows you to simultaneously perform strong, soft cooking, pan frying and temperature maintenance.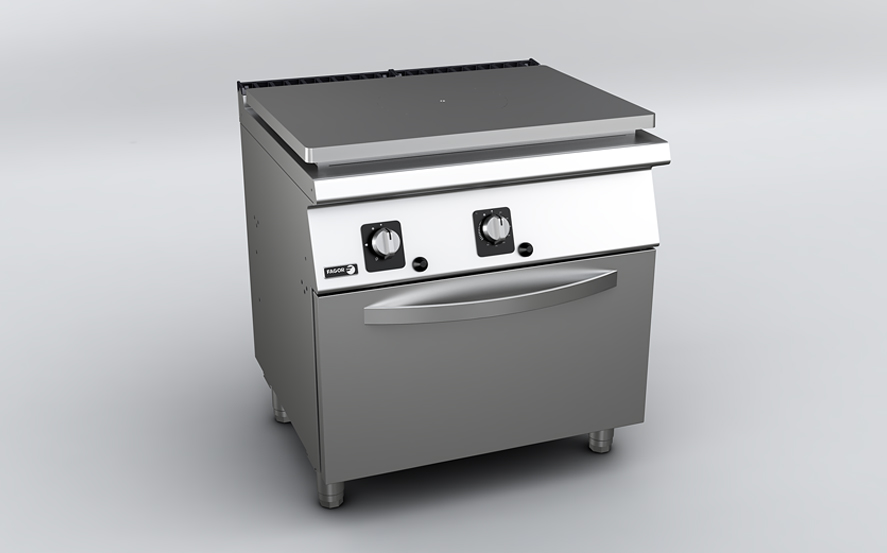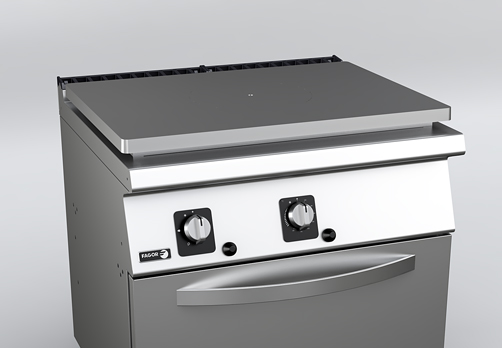 01
Versatility
With a powerful 8.4 kW burner and double-crown diffuser made of nickel-plated cast iron which guarantee an even distribution of heat from the flame.
The temperature range (500 °C at the centre and 200 °C at the edges) obtained in the different parts of the fry-top makes it possible to experiment with different cooking methods.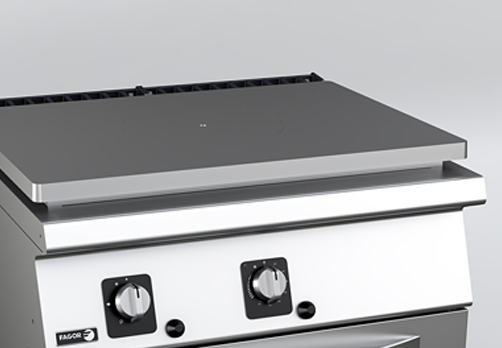 02
High productivity and cleanliness
Ensures high productivity due to its large surface area of 800 x 580 mm. Moreover, due to its rounded corners, it is quick and easy to clean.
Contact us
Are you interested in this product? Contact us for more information about this or other products.