Commercial grills
---
The Kore 700 commercial barbecues are the ideal appliances for roasting food.
The grills reach a very high temperature (400°C) , so that the surface of the produce is quickly sealed, preserving the succulence of the interior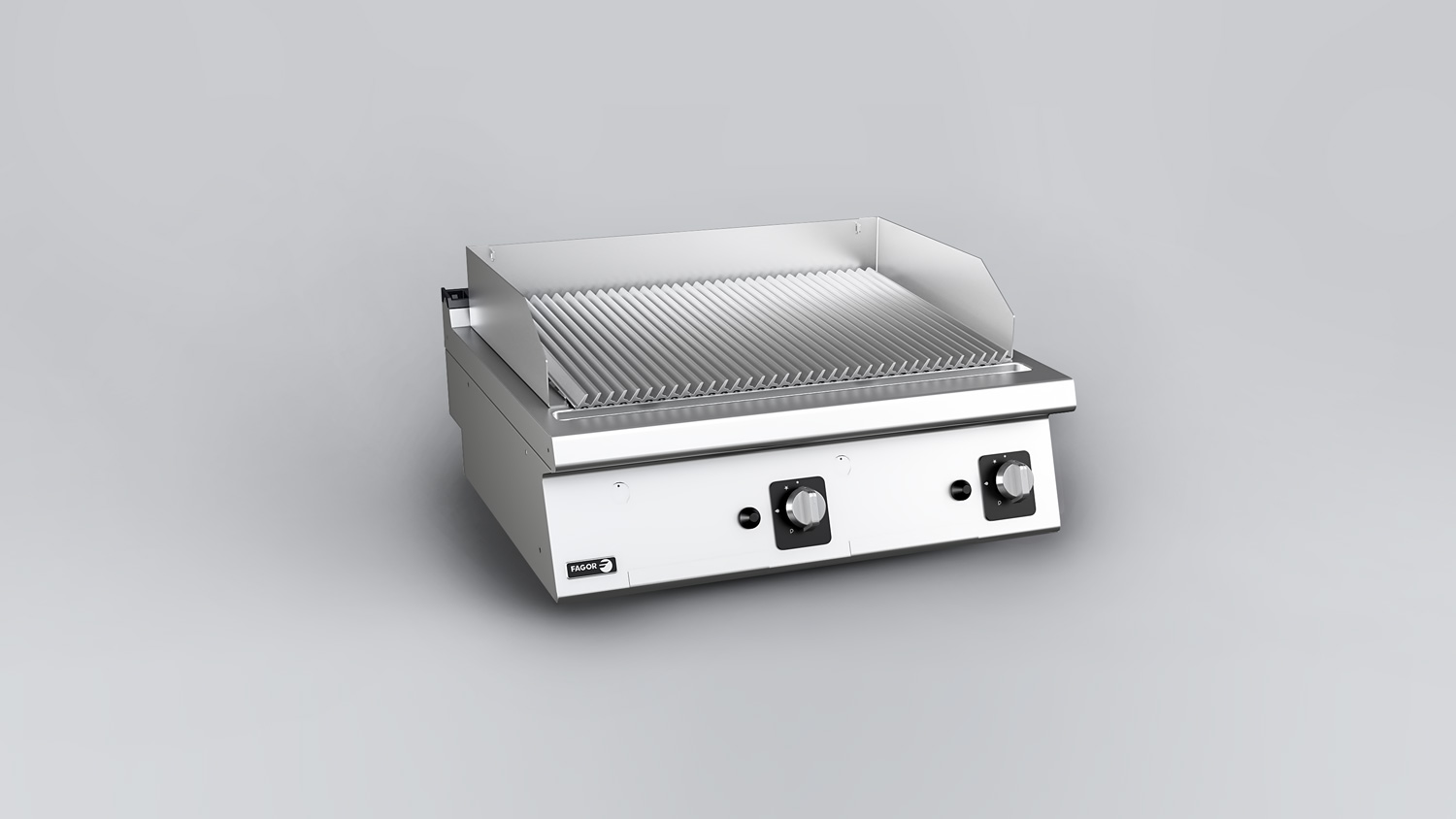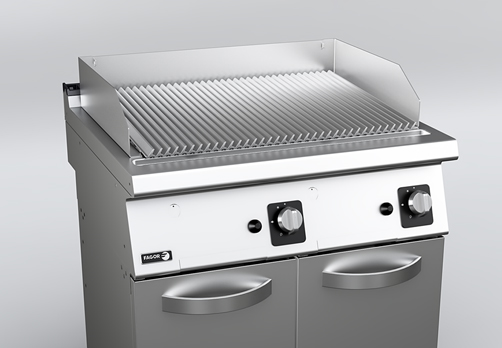 01
Versatile
The grills of the KORE 700 range are available in a wide variety of models: both half module and whole module and with iron or stainless steel grills. Moreover, they include a scraper to perfectly clean the grill as standard.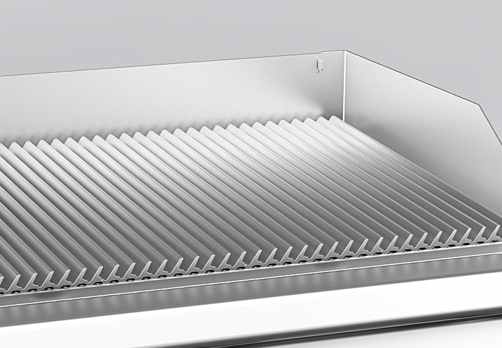 02
Clean
The gas model grills are made of ceramic stone which creates a shield against drops of fat on the burners, preventing flames from occurring, and ensuring optimum temperature distribution. They are also much quicker and easier to clean than volcanic rock.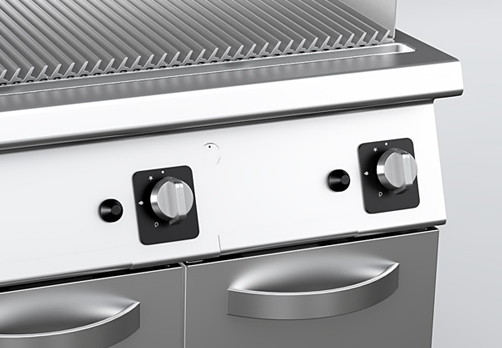 03
Powerful
They can reach up to 8.1 kW, higher than other products on the market.
Contact us
Are you interested in this product? Contact us for more information about this or other products.