Commercial paella cookers
---
The Kore 700 commercial paella cookers, thanks to the special design of the concentric burner rings, are perfect for making paellas with excellent results. The can be surface top or come equipped with a paella oven.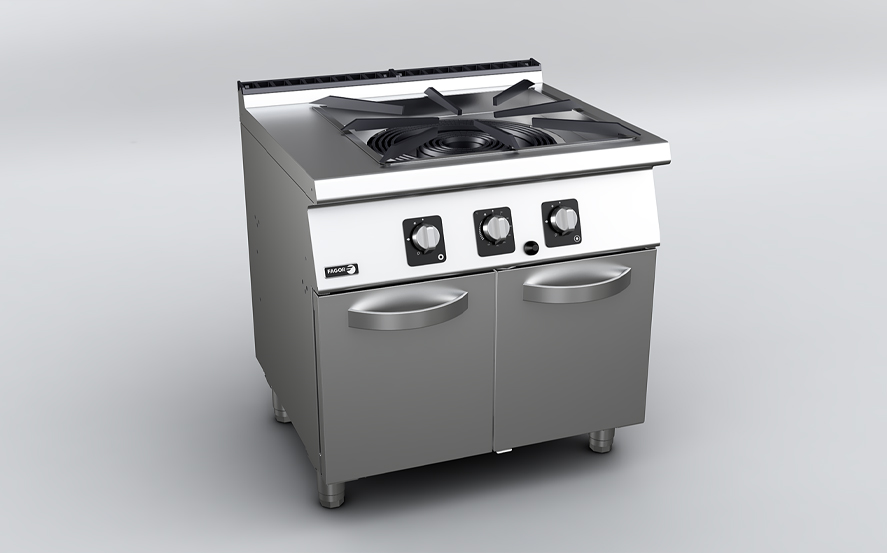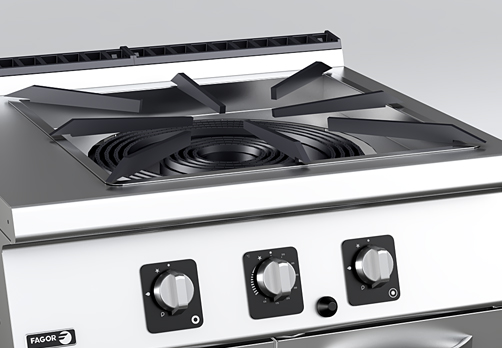 01
High power and performance
Professional gas range for paellas, with high power and performance, ideal for cooking all kinds of rice, seafood and vegetables.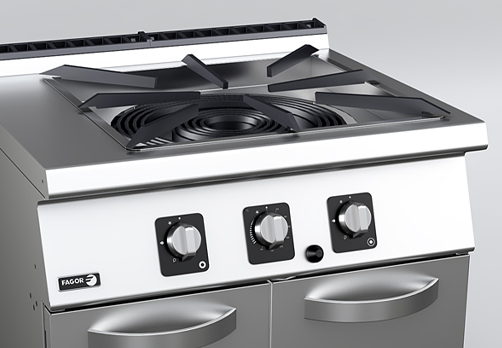 02
Heat distribution
The burner guarantees even distribution of heat from the flame to the paella.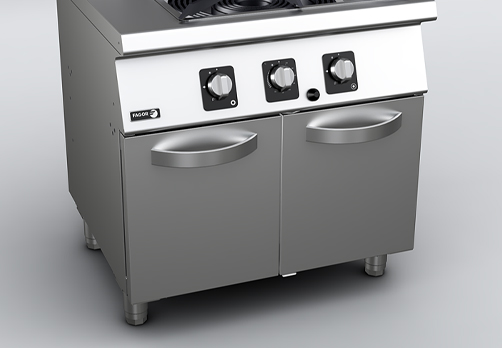 03
High stability
The grate is designed to provide greater stability to recipients.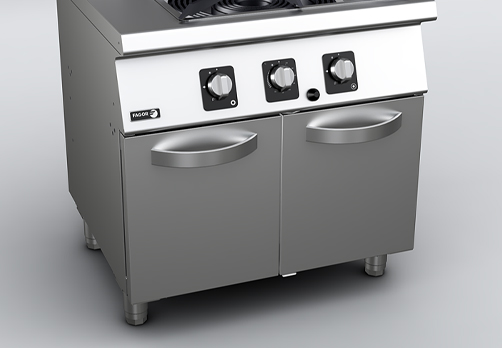 04
Paella oven
Double door so that trays can be inserted sideways, and manoeuvrability improved. The burner is specially designed to diffuse the heat from top to bottom to dry out the paella.
Contact us
Are you interested in this product? Contact us for more information about this or other products.