Bridge block
---
The bridge system is a cooking block assembly option designed to obtain a lighter work space.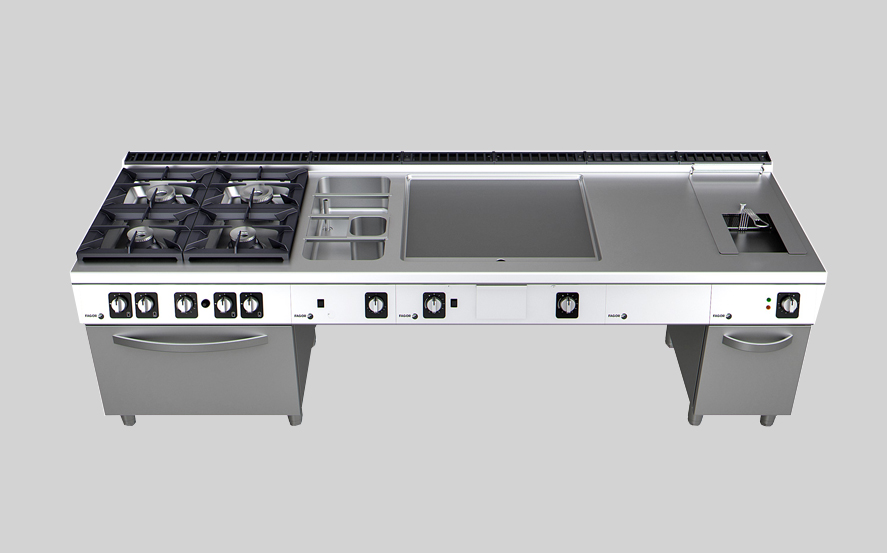 01
Construction
Each kit consists of two support beams for the cantilever machines, clamping parts for attaching the beams to the side machines, clamping parts for the cantilever machines and a central support for bridges of more than two modules.
Contact us
Are you interested in this product? Contact us for more information about this or other products.