Commercial electric solid tops
---
The Kore 900 commercial solid top electric cookers have 4 independent cooking zones, allowing different surface temperatures to work simultaneously. This is because they contain, under the steel plate, 4 high-strength resistors distributed so that they independently heat the four quadrants with a power control for each of them.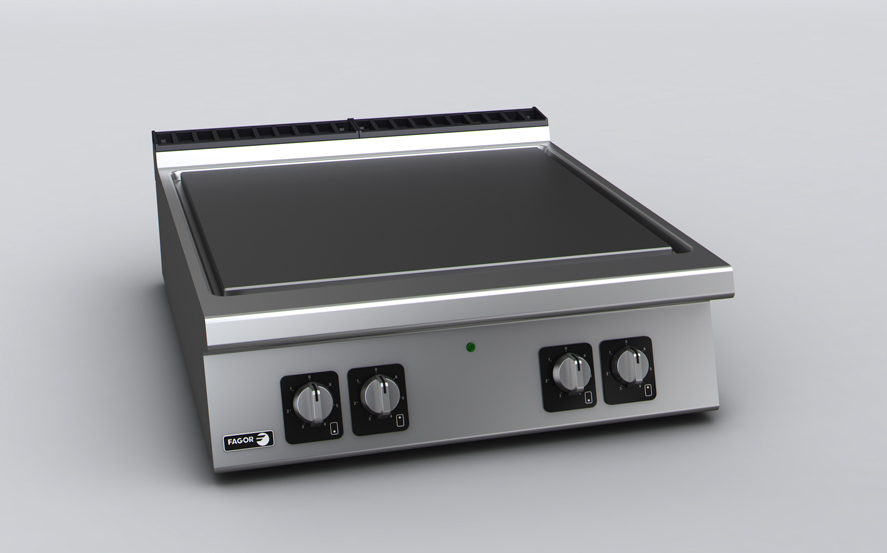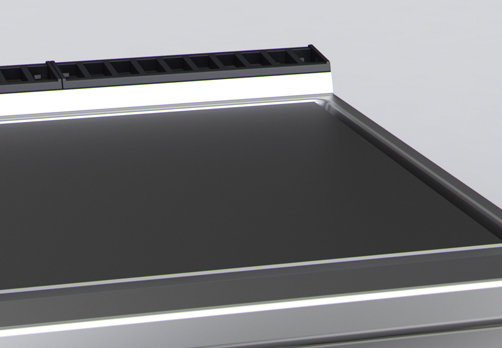 01
Cleaning
The special design of the embedded countertop, with no grooves and with rounded edges, prevents liquids penetrating into the machine and facilitates cleaning of the work space.
The oven is made of stainless steel, as is the door and internal door, which helps to clean it. The inner guides can be removed to facilitate this work.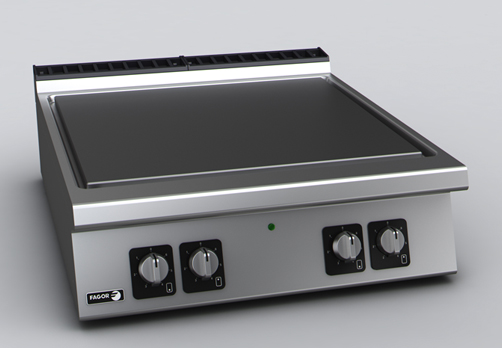 02
Powerful and efficient
It contains 4 high-strength resistors under the steel plate distributed so as to independently heat the four quadrants of the plate.
The power control for each resistance, enables the user to work with diffferent temperatures gradients on the plate.
The oven temperature is adjustable by thermostat up to 310 ° C, and work with heating from the top, from the bottom, or both.
Contact us
Are you interested in this product? Contact us for more information about this or other products.