Commercial gas cookers
---
The Kore 900 commercial gas cookers are specially designed to be one of the most powerful and highest performing on the market.
They are indicated for use with a variety of receptacles such as pots, pans, casserole dishes, etc.
The use of the optional roasting plate (easily placed on any of the grates) facilitates the grilling of meats, fish, seafood and vegetables at any given time.
The oven adds to the capabilities of the kitchen the possibility of cooking food in containers and racks at three height levels according to the type and size food to be roasted.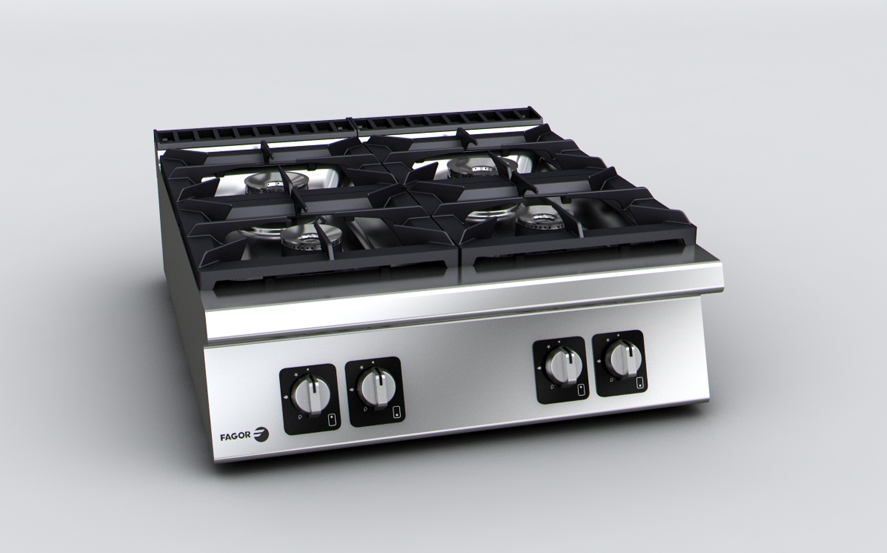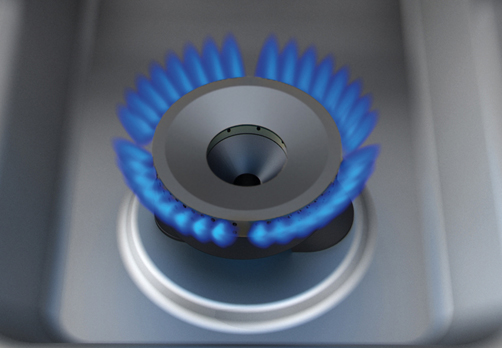 01
Power
Our gas cooker burners provide the user with some of the most powerful appliances on the market, in addition to offering very high performance thanks to the special design of the burners. The uniform distribution of the flame on the bottom of the container guarantees optimum heat transfer to the cooked product.
All of this, in accordance with European standards regarding the temperature of components and panels, their efficiency and combustion levels, and sanitary standards (EN-60335 and EN-203).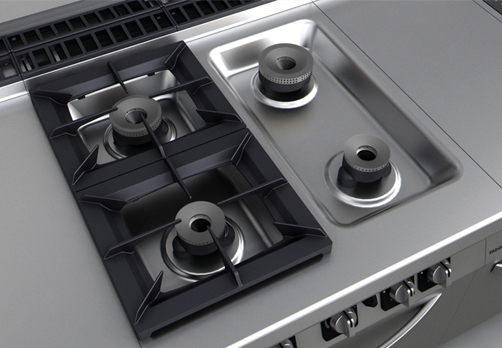 02
Cleaning
The special design of the embedded countertop, with no grooves and with rounded edges, facilitates cleaning of the work space. The easy of extraction of grills and burners for cleaning is also worthy of mention.The body of the oven is made of stainless steel, as is the door and internal door, which helps to clean it. The inner guides can be removed to facilitate this work.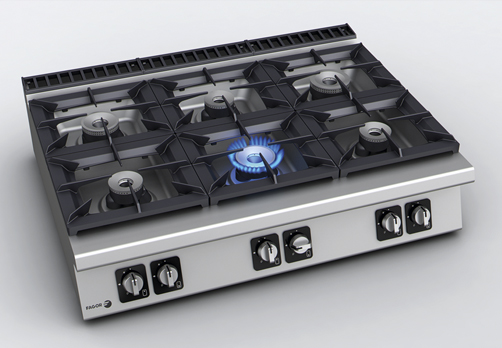 03
Intelligent design
Why use reductive grates, when with our design the prongs can support receptacles of just 8 cm in diameter? This avoids the danger of overturning the containers.
The dimensions of the grates facilitates the support of large containers. In addition, the rear chimney guard is at a height flush with the grates, which facilitates manoeuvrability and the useful support surface.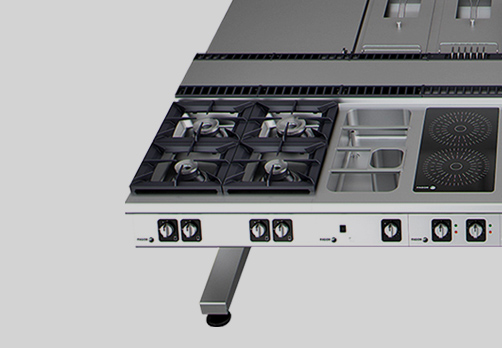 04
Flexibility
Surface top cookers are designed to be installed on low units, forming a compact machine. They can also be mounted as part of a suspended block or a bridge type block, on the central support beams. Furthermore, their support feet allow them to be placed directly on any surface built to support them.
Contact us
Are you interested in this product? Contact us for more information about this or other products.