Commercial grills
---
The Kore 900 commercial grills are the ideal appliances for roasting food.
The grills reach a very high temperature (400°C) , so that the surface of the produce is quickly sealed, preserving the succulence of the interior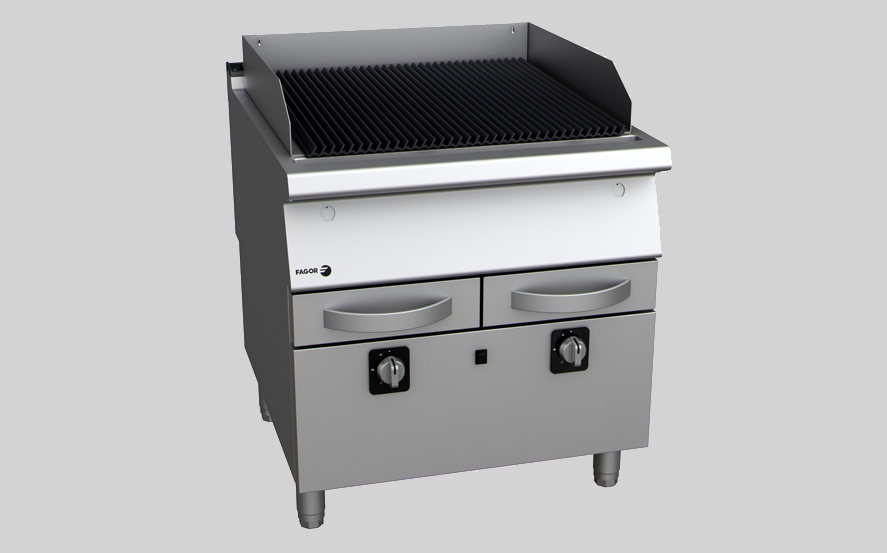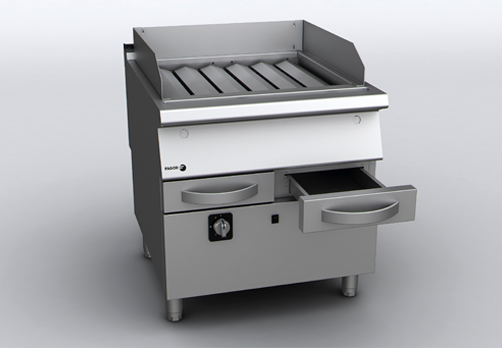 01
Flexibility and efficiency
The iron grates of our barbecues are reversible, and offer the possibility of roast prduce in different ways:
On the ribbed and grooved face, inclined grill, for meat roasts.
On the flat and horizontal face, for roasting fish and vegetables.
Cooking and roasting are done both by contact and by the irradiation of heat from the lower resistances or burners, achieving greater efficiency.
In addition, the lower fat collection drawer offers the possibility of introducing water into it. Thanks to the irradiation of heat from gas burners or electrical resistors, low intensity steam is generated, allowing roasting of certain types of products in a steam atmosphere.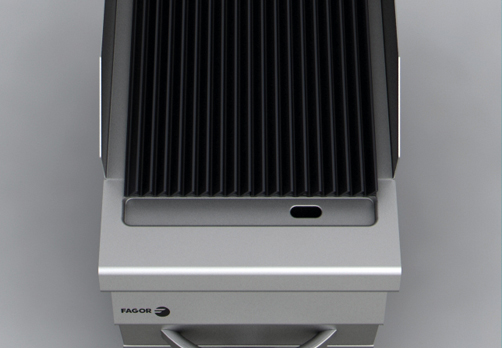 02
Cleaning
The iron grates, meanwhile, have a tilt towards the front, to facilitate the dripping of fats and liquids into the collection hole and the fat collection drawer.
These iron grates, with a low porosity finish, are removable in 170 mm wide sections, without tools, to facilitate cleaning.
The stainless steel grate models, these are made of steel slats, and are cleaned very easily.
Resistances in electric barbecues can be tilted for easy cleaning.
All models have anti-splash piece, which can be removed in three pieces for easy cleaning.
Contact us
Are you interested in this product? Contact us for more information about this or other products.