Commercial pasta cookers
---
The Kore 900 commercial pasta cookers are machines specially designed for easily and efficiently cooking pasta, although they can also be used for cooking vegetables, rice or eggs.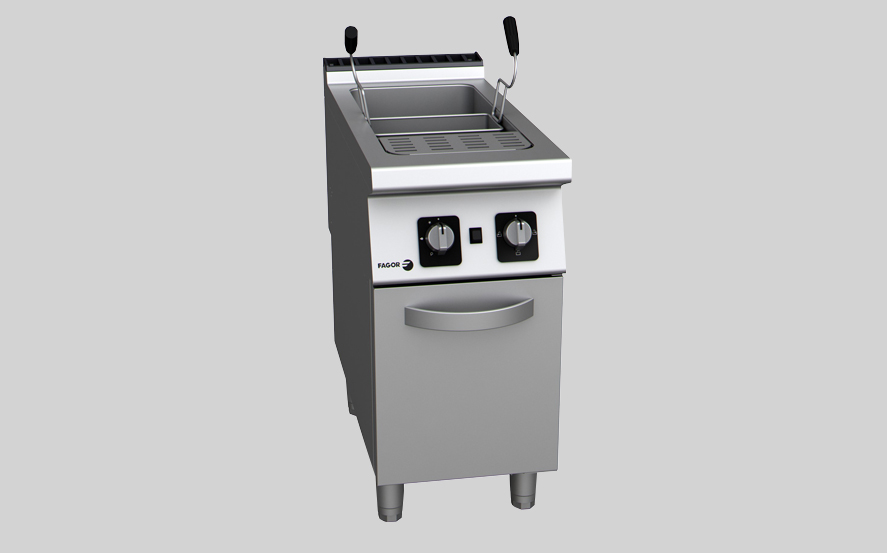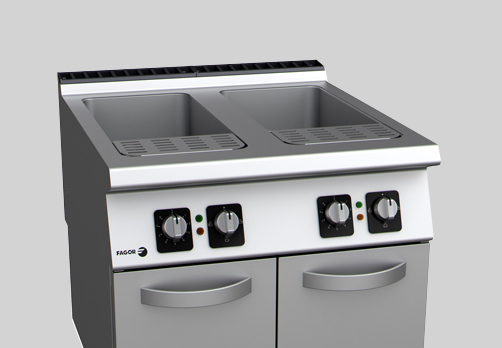 01
Quality
The countertop is made of 2 mm thick AISI-304 stainless steel.
The cooker bowl is integrated into the countertop, and is made of 1.5 mm thick AISI-316L stainless steel.
The baskets offered as complements are made of stainless steel mesh, which guarantees their durability.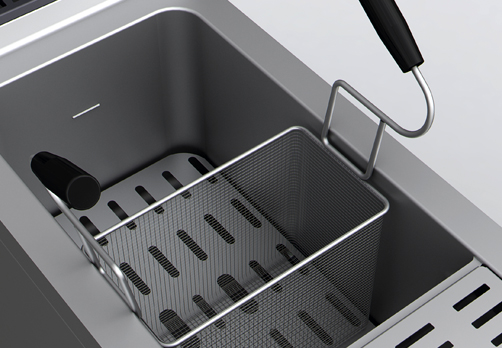 02
Cleaning
Easy to clean vat, with rounded edges.
Stainless steel mesh baskets are easy to clean, and can be placed in the dishwasher.
Removable and dishwasher safe anti-foam strainer.
Contact us
Are you interested in this product? Contact us for more information about this or other products.