Commercial refrigerated stands
---
The Kore 900 commercial refrigerated stands are ideal for keeping food cold when space is limited as they serve as support for Kore 900 tabletop cooking machines.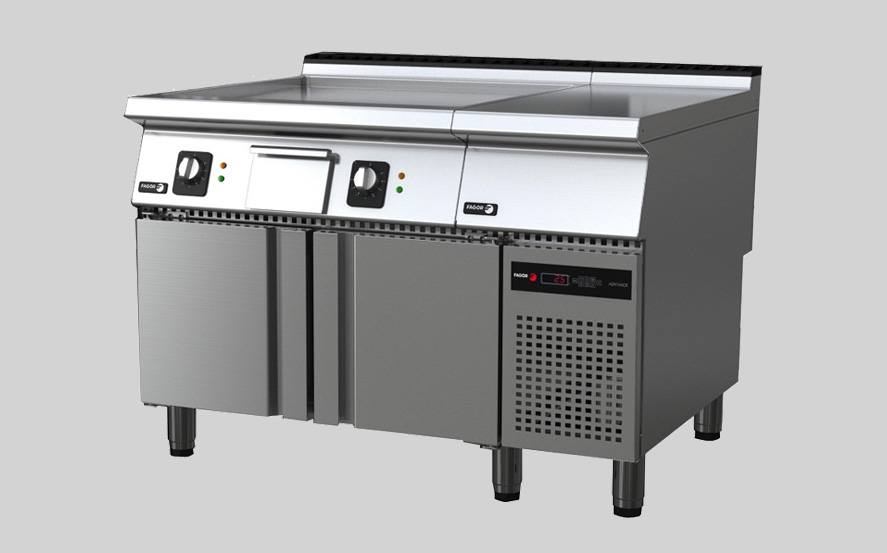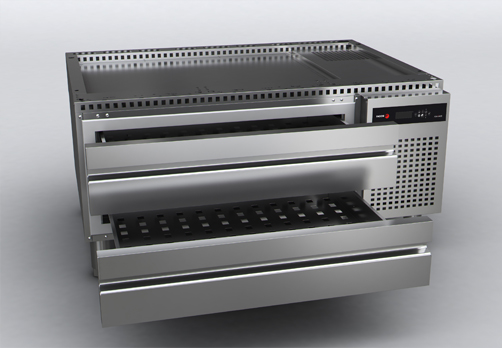 01
Construction
They have reversible doors, with an automatic closing device and a fixed opening of 90º. In addition, their height can be adjusted to between 580 and 600 mm so that tabletop appliances can be placed on top.
Contact us
Are you interested in this product? Contact us for more information about this or other products.