Commercial tilting bratt pans
---
The Kore 900 commercial tilting bratt pans are very versatile, high capacity machines that offer the possibility of having four devices in one (frying pan, fry-top, kettle, and boiling pan and bain marie).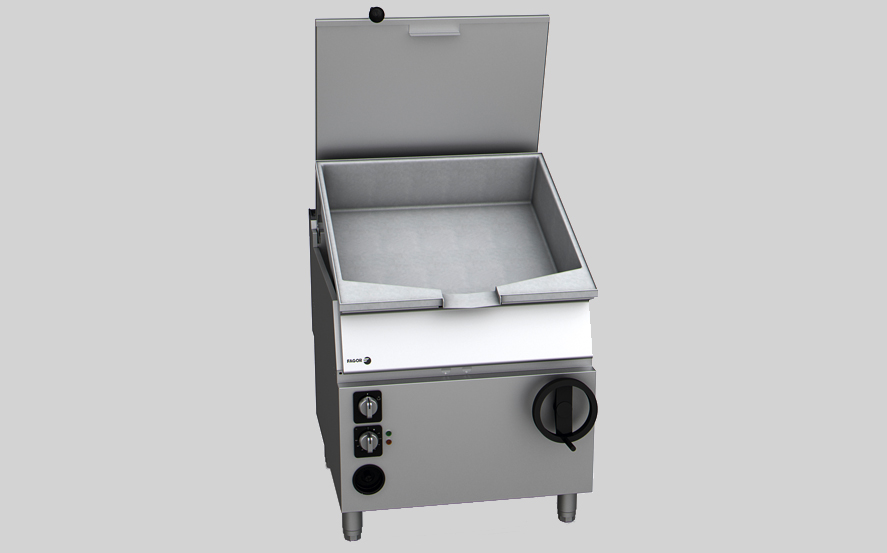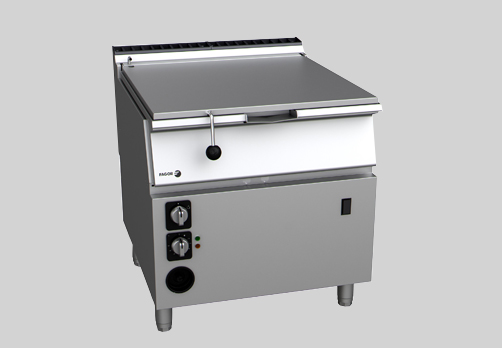 01
Versatility
Thanks to the functional elements that our pans possess (adjustable thermostat between 50 and 310°C, water inlet tap for filling the tank), they can be used as four different devices:
Like a frying pan: for lightly fried foods. By filling the tank with a certain level of oil we can fry fish, breaded produce, eggs, etc.
As a fry-top: for grilling or "dry cooking". Thanks to the temperature that can be reached on the bottom, they can be used as an grill to cook seafood, fish, meat, etc.
As a direct heat boiling pan: for wet cooking. We can prepare sauces, stews, rice, etc.
As a bain marie: maintaining a minimum temperature inside the tank, to preserve sauces or garnishes, or even to cook in the bain marie.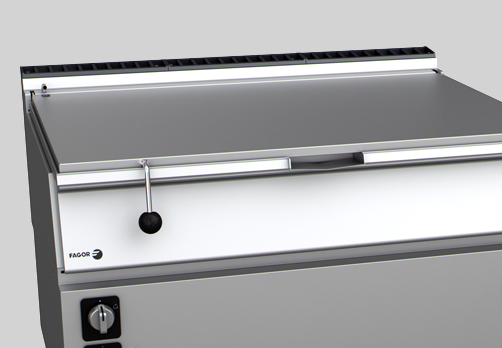 02
Cleaning
We design the tanks of our pans so that the edges and corners are made with rounded radii and angles, in accordance with the EN-203-3 criteria on materials in contact with food. These radii in edges and corners are never less than 3.5 mm, which facilitates the cleaning of the tank, especially in stainless steel tanks.
Automatic filling of the tank with water by means of the filling tap facilitates the cleaning tasks.
The possibility of raising the tank allows it to be emptied completely after cleaning.
The wide discharge mouth helps speed up the emptying process. The double wall lid, with no grooves or screws in sight, facilitates cleaning.
Contact us
Are you interested in this product? Contact us for more information about this or other products.