Verticality
---
Vertical structures that provide order, hygiene and safety to the kitchen.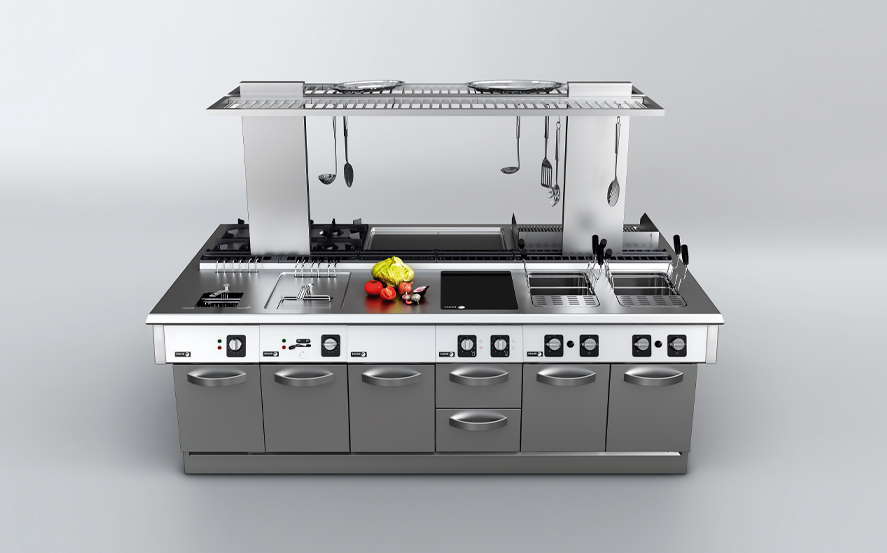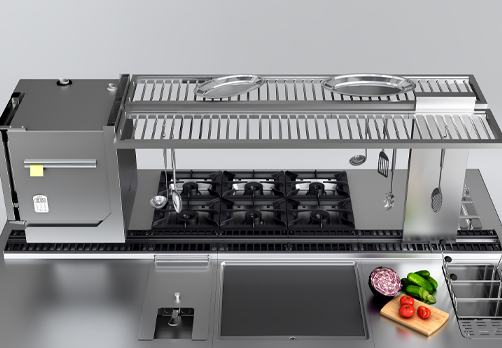 01
Cleanliness
Stainless steel shelving, with removable shelves and racks washable in dishwasher.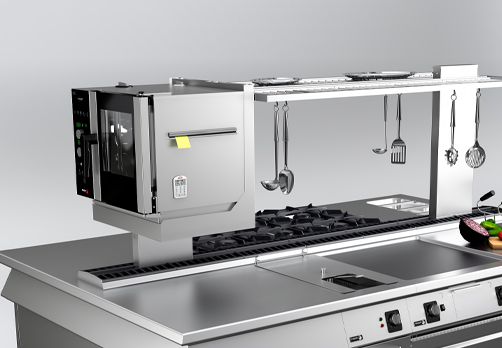 02
Order in the kitchen
Shelvings allow to hang anything necessary on hand, as well as store trays and recipients that may need to quickly access and to maintain the temperature thanks to the heat radiated from the cooker.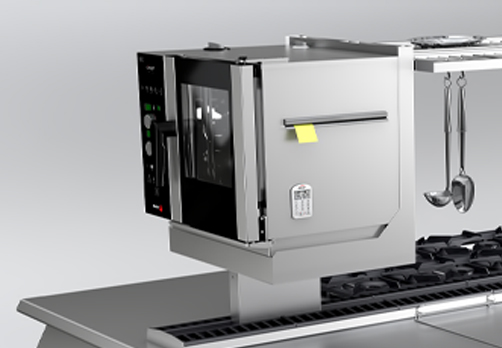 03
Space optimisation
Supports for our Optima ovens and salamanders that allow quick access and guarantee excellent management of the space.
Contact us
Are you interested in this product? Contact us for more information about this or other products.