Blast chillers for Cook & Chill solutions
---
The combined use of ovens and blast chillers enables you to be more efficient, as it makes it easier for you to schedule work in the kitchen. The correct use of blast chillers with combi ovens reduces waste, saves time and ensures food is served at its best.
We have blast chillers designed to connect with Fagor Professional ovens to form Cook & Chill units.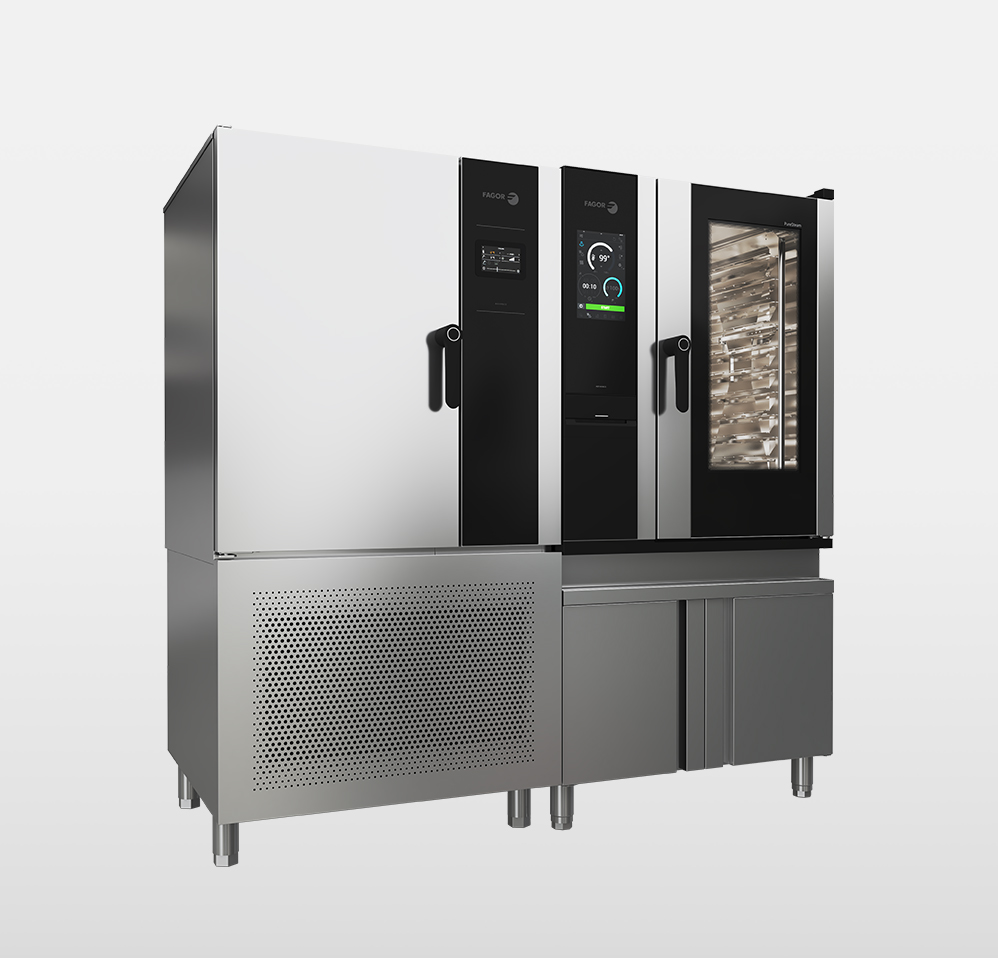 DISCOVER MORE ABOUT OUR COOK&CHILL SOLUTIONS
---
Contact us
Are you interested in this product? Contact us for more information about this or other products.