Chest flatwork ironers
---
We offer our new chest flatwork ironers to meet your most demanding requirements.
In order for you to obtain an impeccable finish, we offer you our new chest flatwork ironers. Thanks to the rigid chest that is not susceptible to deformations due to pressure or temperature and the uniform ironing pressure, you will obtain a perfect result without marks on your garments.
Working with a Fagor Professional chest flatwork ironer is easy and convenient. As well as an intuitive control and easy use, these flatwork ironers have an LED light system which shows you what is happening with the machine, and the colours change to indicate the status of the machine. This therefore allows us to provide you with complete control of operation, perfectly adapted to your specific needs.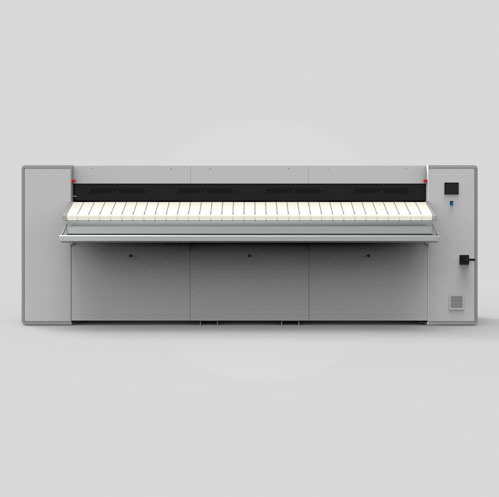 Contact us
Are you interested in this product? Contact us for more information about this or other products.