Compact flatwork ironer Polaris
---
This is the most simple machine in the range and only dries and irons flatwork, without folding of any sort. These flatwork ironers are the most simple and economic models from the FAGOR high-production flatwork ironer range. They are compact wall machines that enable high outputs of up to 290 kg/hour.
The compact models are the only drying ironers with the option to operate as pass-through machines without any type of folder.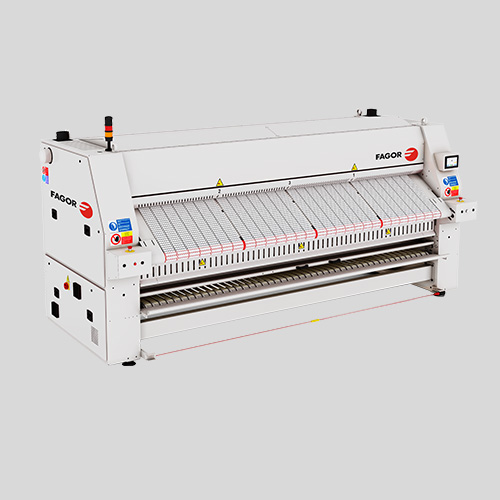 Contact us
Are you interested in this product? Contact us for more information about this or other products.