Refrigerated counters - Pastry - 800 Depth
Return to Refrigerated counters
The pastry counters, with a depth of 800 mm, complete our range with equipment specially designed for this sector.

QUALITY AS THE BENCHMARK
The Concept range is characterised by being the most affordable range, yet always maintaining increased energy efficiency and environmental sustainability, since it is available in hydrocarbon gases (Globe Generation).
With a unique range of unparalleled breadth on the market, the Concept range is not only available in dimensions specially designed for the confectionery sector (800 depth and Euronorm trays), but is also available for accommodating standard Gastronorm (depth of 700 mm) and Snack (600 mm depth) components.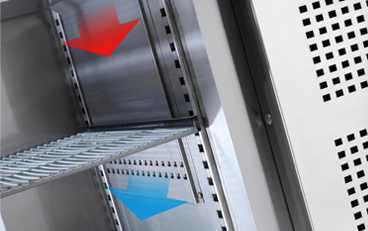 01
TECHNOLOGY
Equipment specially designed for professional bakery and confectionery use with a static cooling system that optimises the conservation of sensitive foods used in this industry. The vertical fan optimises the cold distribution at any point on the table even when it is fully loaded.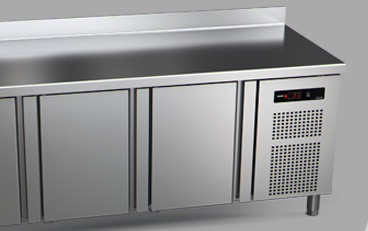 02
CAPACITY
Capacity for Euronorm pastry trays (400 x 600 mm).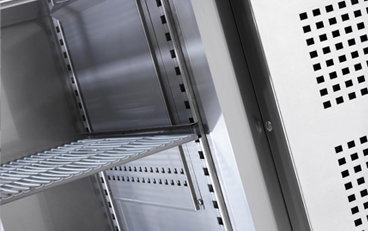 03
CONSTRUCTION
Stainless steel interior compartment with robust support guides for standard pastry trays.
Contact us
Are you interested in this product? Contact us for more information about this or other products.